We're sure you've noticed that when picking earrings, not all styles are made equal for every face. A pair that looks stunning on a friend may not necessarily be the way to go for you. Face shape plays a large role in what looks great and what does not. The goal is to pick something that enhances what you want to enhance, and softens what you don't! This handy guide is here to help you choose the right pieces to do just that. As with any guide though, always go with what makes you feel the most beautiful - there are exceptions to every rule after all!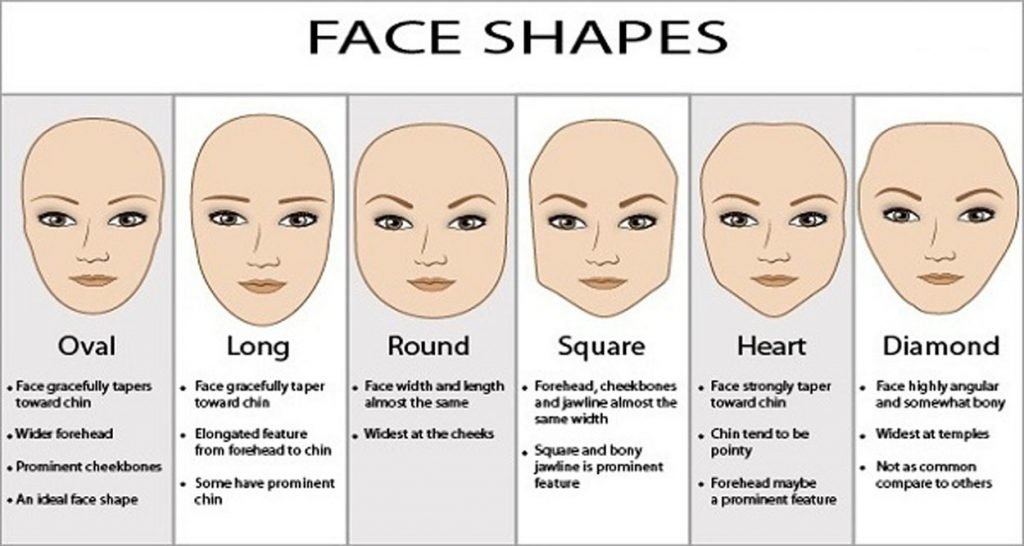 *** If you need help figuring out your face shape, try tracing your face on a mirror using a dry erase marker, lipstick, bar of soap or bath crayon and compare that outline to a face shape guide! ***
ROUND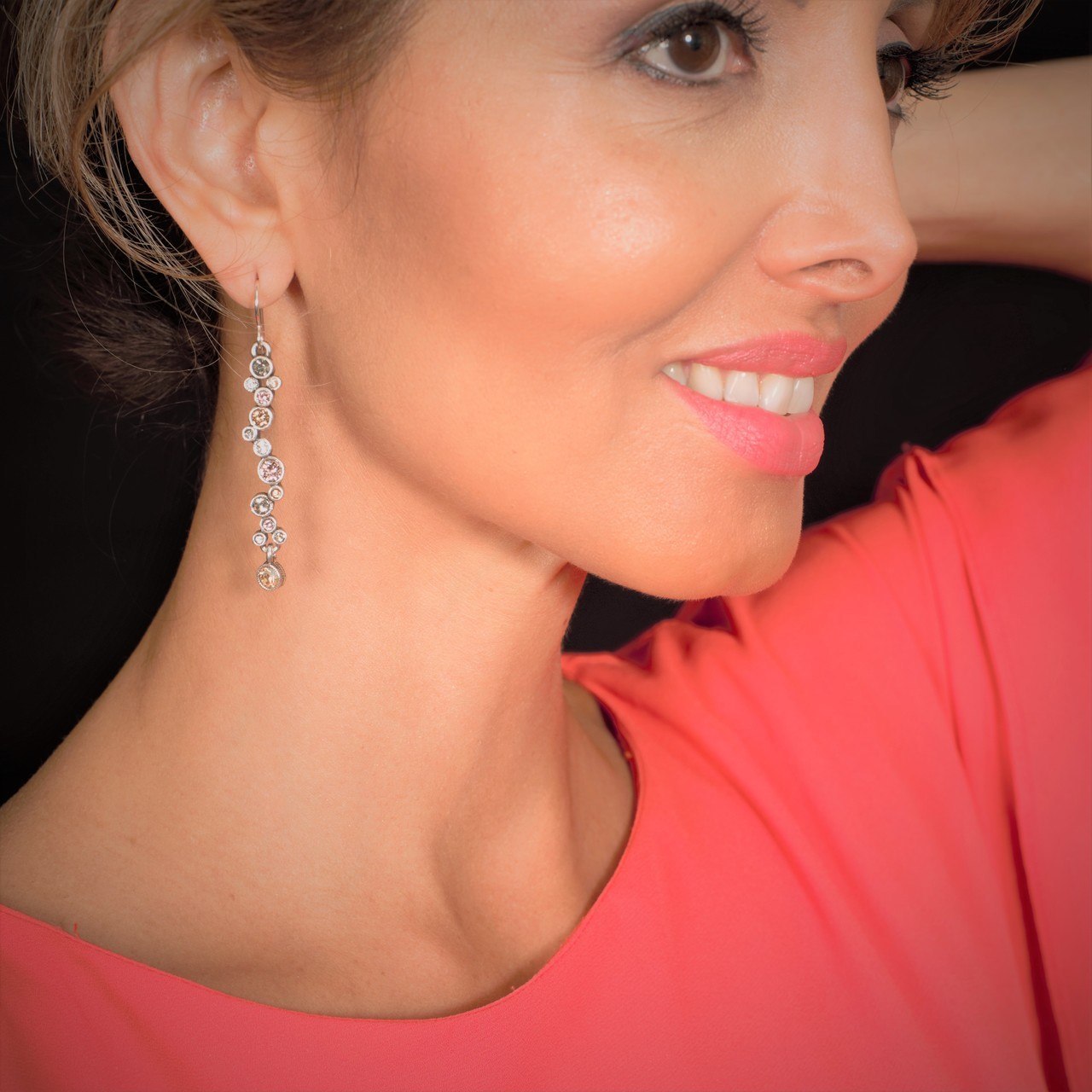 A round face is one whose widest point is the cheeks and features a fuller chin.
Star reference: Chrissy Teigen
Your best friend is going to be earrings with some length. Drop, chandelier or dangling, like the Catch a Falling Star Earrings by Paricia Locke seen right here, or anything that holds the majority of its visual interest and weight at the bottom will help to elongate your face. It may be best to avoid rounded studs as they can just make your face appear even rounder, however angular studs are a great option!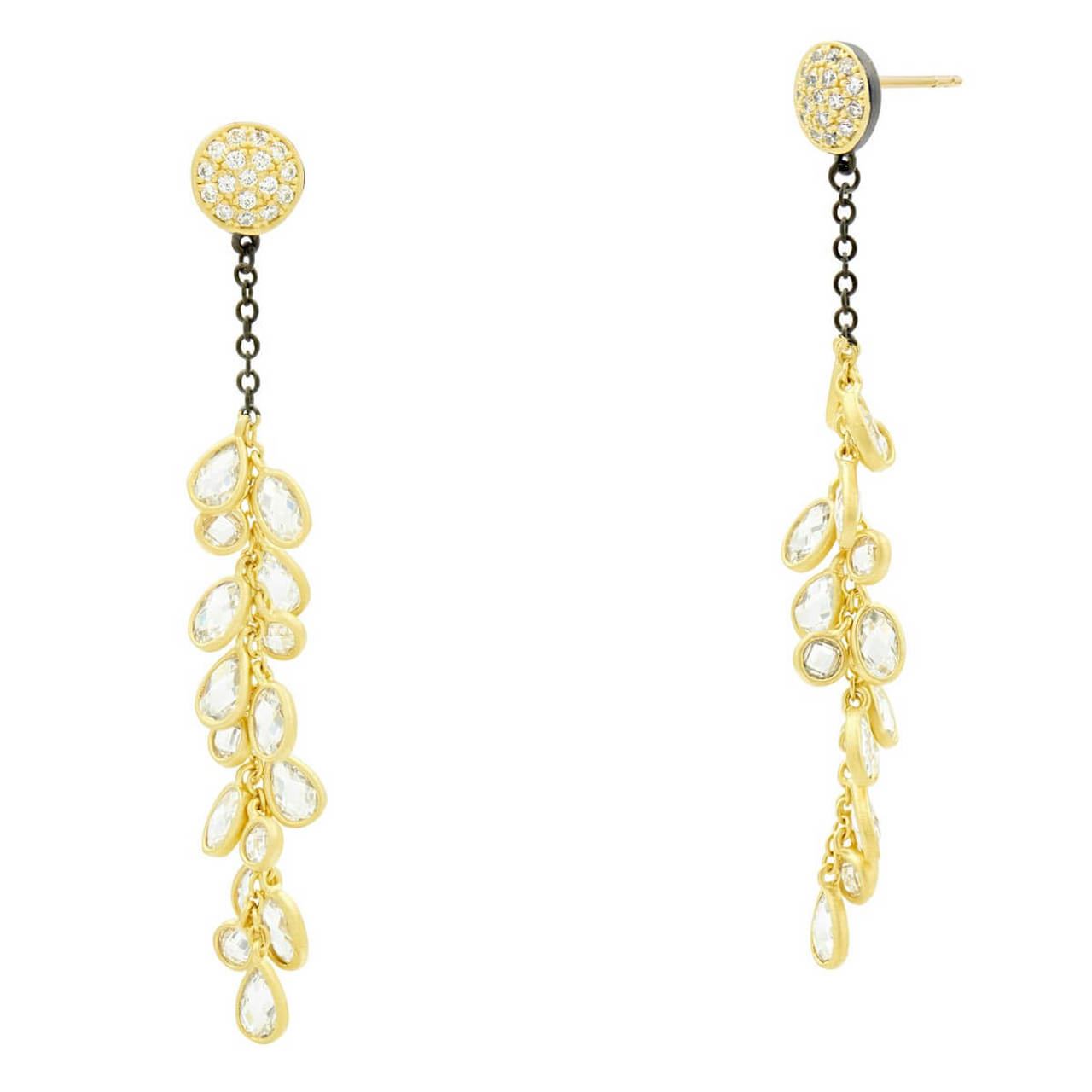 OVAL
Oval faces narrow at the cheeks down to the chin, think of it as being the shape of an upside down egg.
Star reference: Elle Macpherson
Owner of an oval face? You're one of the lucky ones! Near any style looks good on you! Long earrings create balance, while studs draw attention to your cheekbones - like the Freida Rothman example of Midnight Cluster Drop Earrings shown left here. You can enjoy experimenting and know that you're most likely going to look great!
SQUARE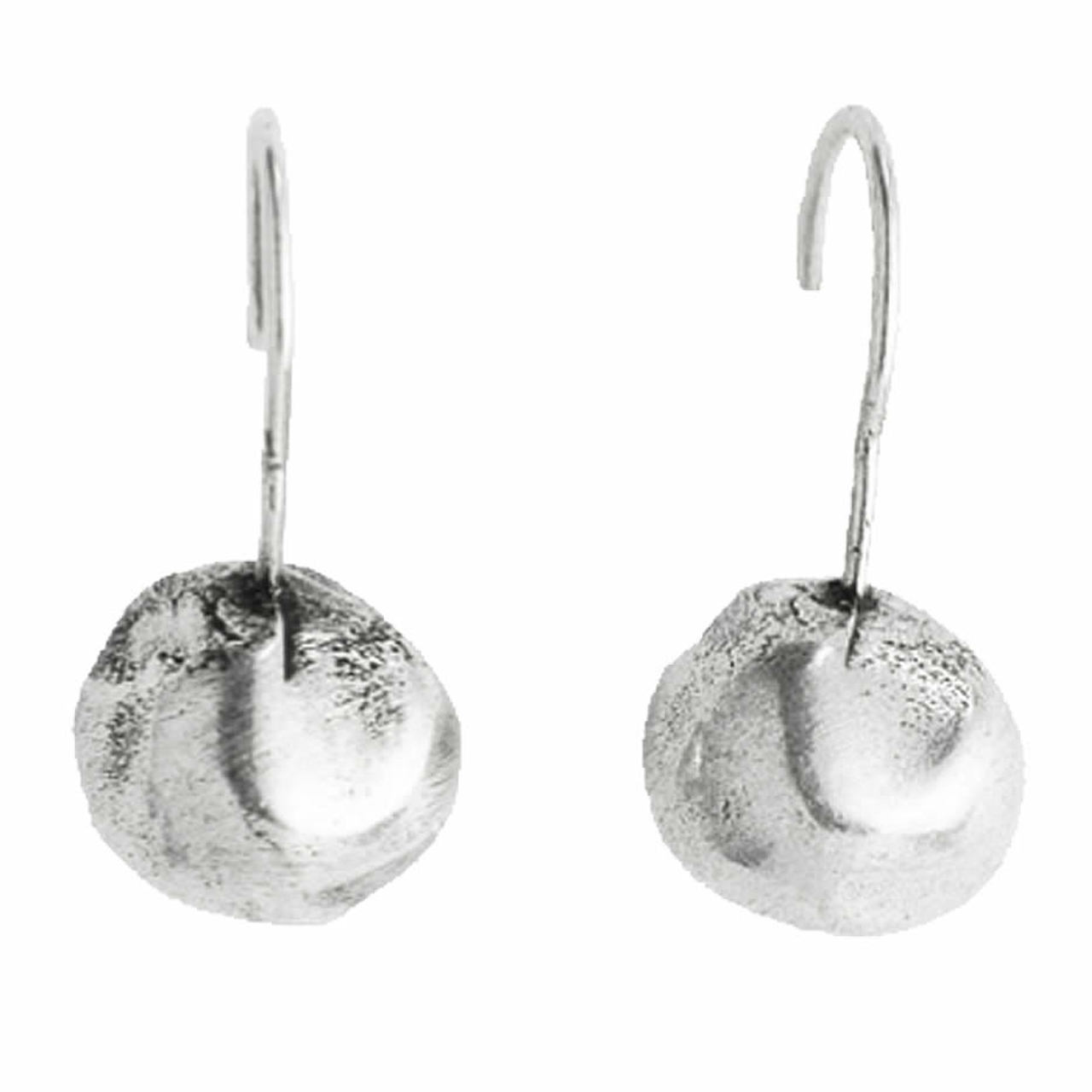 Square faces often feature jaws that are the same width as your cheekbones or forehead.
Star reference: Olivia Wilde
Keep it simple here! Hoops of any size are a great option because they will help to soften your contours. Teardrop earrings, or drop earrings with a rounded or irregular shape like the Uno de 50 Cherries Earrings seen to the right here, are all great for tempering your stronger angles and making your best features shine! Avoid anything too angular that can make your natural lines more harsh.
HEART
Heart-shaped faces are widest at the forehead and taper to a pointier chin - like a heart!
Star reference: Reese Witherspoon
Highlighting the cheekbones is a great way to create some balance on a heart-shaped face, it draws attention away from the wider forehead and smaller chin. Opt for chandeliers, teardrop shapes, and drop earrings in order to add that extra interest to the lower half of the face. Avoid earrings that are too long and serve to accentuate or draw attention to the chin, choosing instead interesting studs or something that ends at the jawline.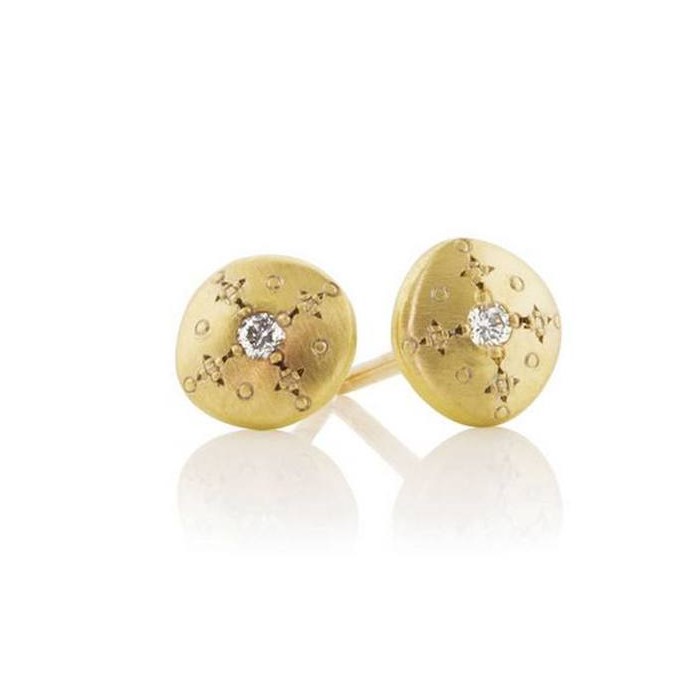 DIAMOND
If you have a diamond shaped face then your widest point is at the cheekbones, your face slims up to the forehead and down to your chin.
Star reference: Megan Fox
Studs, studs, studs! Diamond faces have sharp features, studs call attention to your most beautiful asset: those cheekbones! We would recommend round or bar studs to avoid anything too pointed that may fight with your natural contours. If you want something longer try and make sure the pieces you choose fall above the chin and again, avoid anything too angular.
LONG/RECTANGLE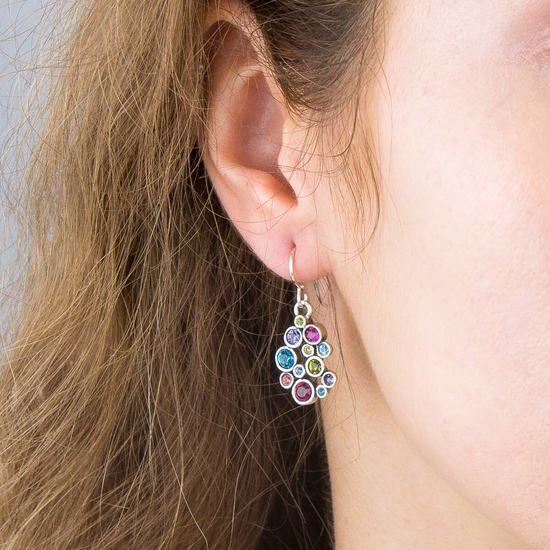 Long faces are exactly what they sound like - slim throughout!
Star reference: Liv Tyler
This face shape is enhanced by anything chunky and/or interesting - long, lean features benefit from relief from that slenderness. Rounded edges, bright colors, and sharp angles are all your friends as they create interest and contrast from your naturally elongated features. Try and avoid anything with a long or simple drop that will make your face look that much longer.
Our objective is always to try and make your life a little more beautiful and a little less complicated; hopefully this how-to has helped you to figure out exactly what will look best on you or a special someone you may be purchasing for!