It's that time again! Daylight Savings is here and it's time to Spring Ahead (or Fall Behind). Adjusting your QLOCKTWO is a breeze, but we're here to spell it all out for you should you need a quick refresher. The manual provided with your QLOCKTWO is another great resource for this and any other capabilities and adjustments.
How To Adjust Time on QLOCKTWO models
QLOCKTWO CLASSIC & TOUCH
Simply press the [60] button once to add an hour. The above image is facing the BACK of your QLOCKTWO CLASSIC. If you are facing the FRONT of the clock, the [60] button is farthest left. Reminder: [5] adds the increments of 5 (0-60), and [1] adds the minute dots (0-4).
On TOUCH models you must press the [*] button first, enter the time, and press [*] again.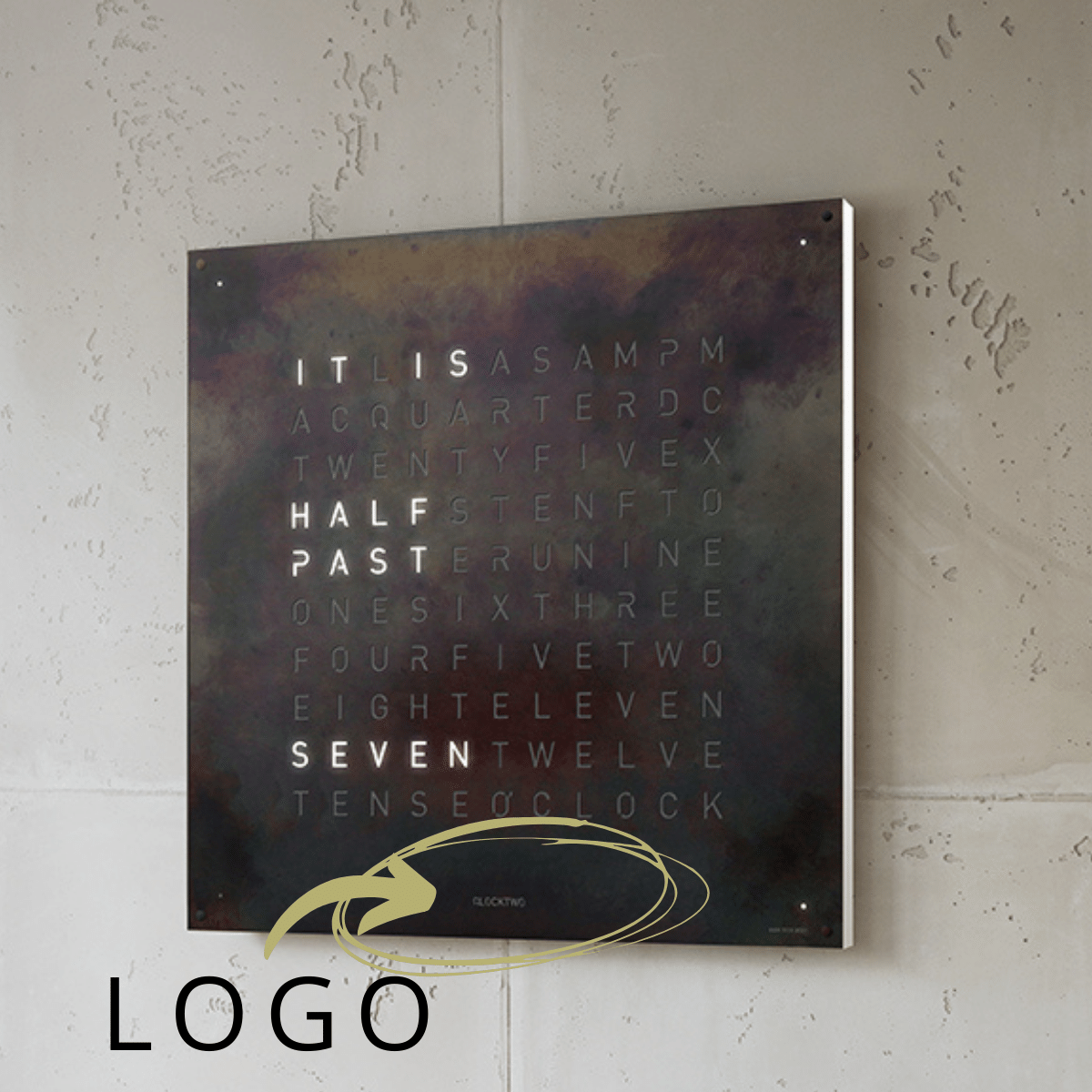 QLOCKTWO LARGE & 180
Please use the Flashsetter app (see instructions below if you haven't already used the app) on the Logo of the Front Cover for the LARGE and 180. See Logo placement in the image here.
FLASHSETTER APP
Open the app and press the green "FLASH" button.
The entire clock matrix will light up once the new time is set.
Also available for use with CLASSIC & TOUCH models. The light sensor is on the top back of the CLASSIC and lower back of the TOUCH. Position your phone screen facing it. (see below)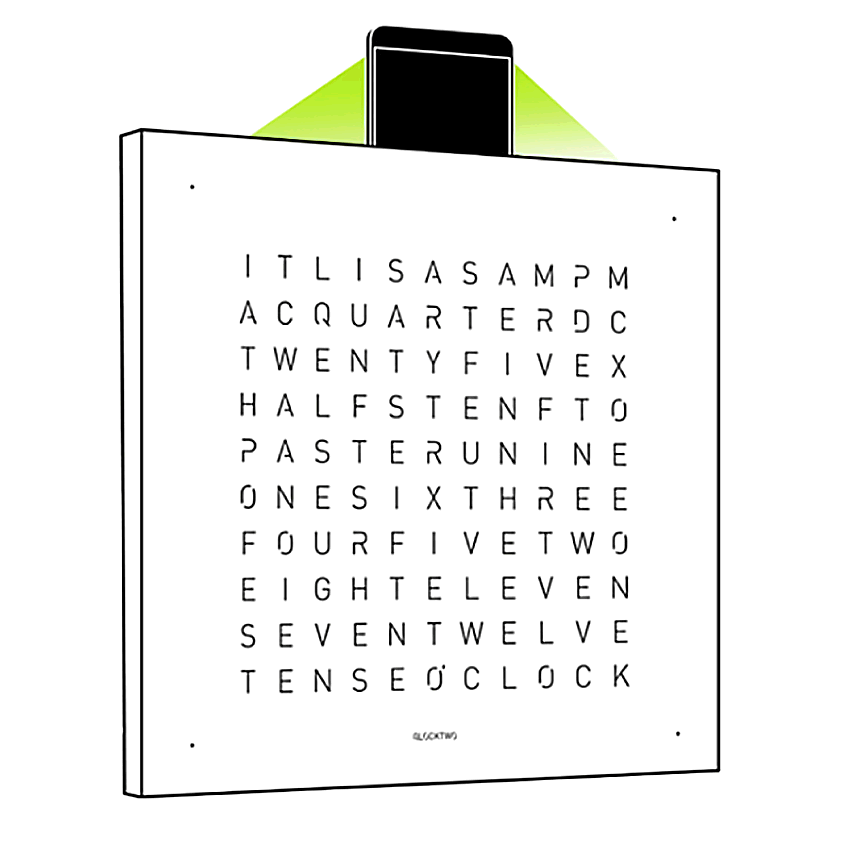 Using the Flashsetter App with a CLASSIC QLOCKTWO model here (left).
Using the Flashsetter App with a TOUCH QLOCKTWO model here (right).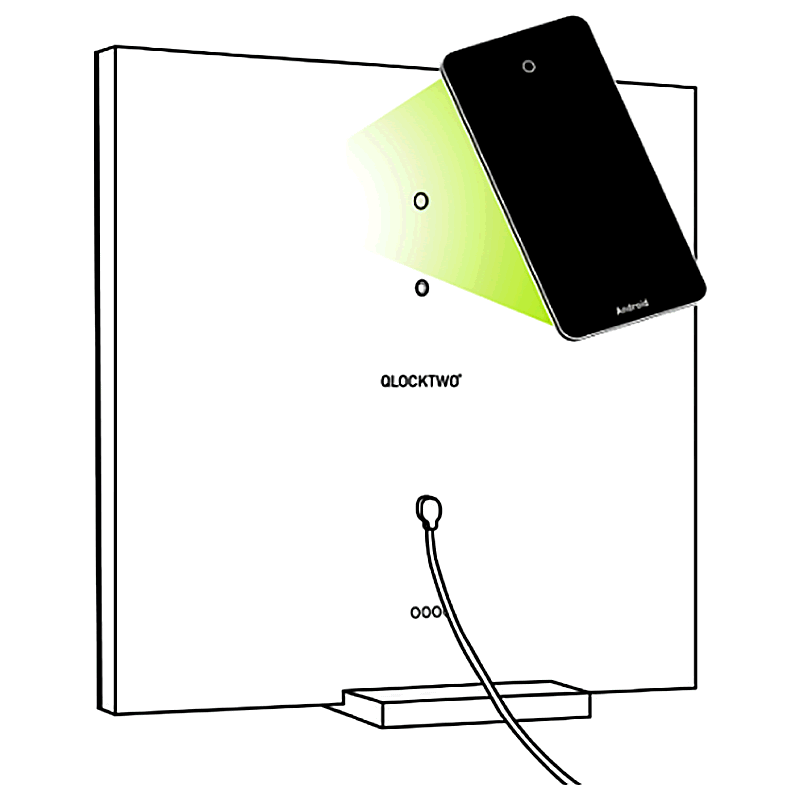 Questions? Still need help? Contact Us! We're here for you.