Visit Us in New Orleans - Garden District
People ask us all the time about how and why we fell in love with New Orleans and about why we chose to open up a shop here. Words really don't come close when trying to describe such a feeling, but maybe it has to do with Pure Art. Pure Art is living and breathing everywhere you turn; being truly surrounded by soulful music at all hours of the day; the spontaneity of a second line coming down the street and the way it automatically makes you stop, smile, and take part; the incomparable cuisine, boasting a vast spectrum of flavors rivaled only by the wide variety of forms it comes in; being cut off from the outside world; a city whose collective pride has helped sustain a way of life unknown anywhere else in the world; being part of something significant--history, brotherhood, a unique culture--a family. And so we brought ours. Thank you New Orleans. We are thrilled to be a part of you.
In addition to this location, we have a second The Giving Tree Gallery location in the Quarter in the 700 block at 738, across the street from the Pere Antonie Restaurant.
Gallery Hours
Sunday - Thursday: 11am-5pm
Friday & Saturday:11am-6pm
Our Staff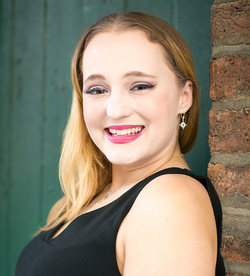 Kayla Biskupovich
Sales Associate
Favorite Movie: Gigi
Hobbies: Playing guitar
Kayla is a Sales Associate at our New Orleans galleries. She works part-time at the Giving Tree Gallery while she attends school at LSU in hopes of becoming a nurse.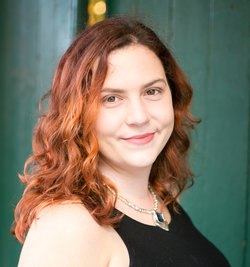 Frances Luker Marino
Assistant Manager
Favorite Movie: Roman Holiday
Hobbies: I love to craft, garden, watch classic films and playing with my dog Sasha.
"I was born and raised in New Orleans and the city's unique vibe and energy has influenced me my entire life. I have always been a creative spirit and growing up in the Big Easy has fostered my way of viewing the world and given me a deep appreciation for music, art, and culture." – Frances