After perhaps the longest year of our collective lives, we have made it to a well-earned reward; our 6th Annual 12 Days of Giving!
This year has certainly been a unique one for most, if not all of us. It has taught us to be strong, to endure, and to persevere in the face of great adversity and uncertainty.
Our giveaway gifts this year were all chosen with that spirit in mind; finding beauty and might in turmoil.
---
12 Days Frequently Asked Questions:
Q: When do you announce the winner?
A: Winners are announced within 24 hours of each day. (ie, we learn Day 1's winner on December 2nd, Day 2 on December 3rd, and so on)
Q: How are winners notified?
A: Via email. As we mentioned above, add info@thegivingtreery.com to your address book so you don't miss important messages from us.
Q: Can you win more than once?
A: Yes! One random registrant's name is pulled every day.
Q: Can I submit more than one entry?
A: No. Limit one entry per person.
Q: Can I enter for only some of the gifts?
A: No. Registering automatically enters you in all 12 days.
Q: I'm already a VIP subscriber. Do I have to register to be entered into the 12 Days Event?
A: Yes! All participants must register for the 12 Days of Giving 2020 HERE ›

Q: Can I have a list of all the winners?
A: Yes. All winners will be posted on our website HERE ›
---
12 Days Gifts >>>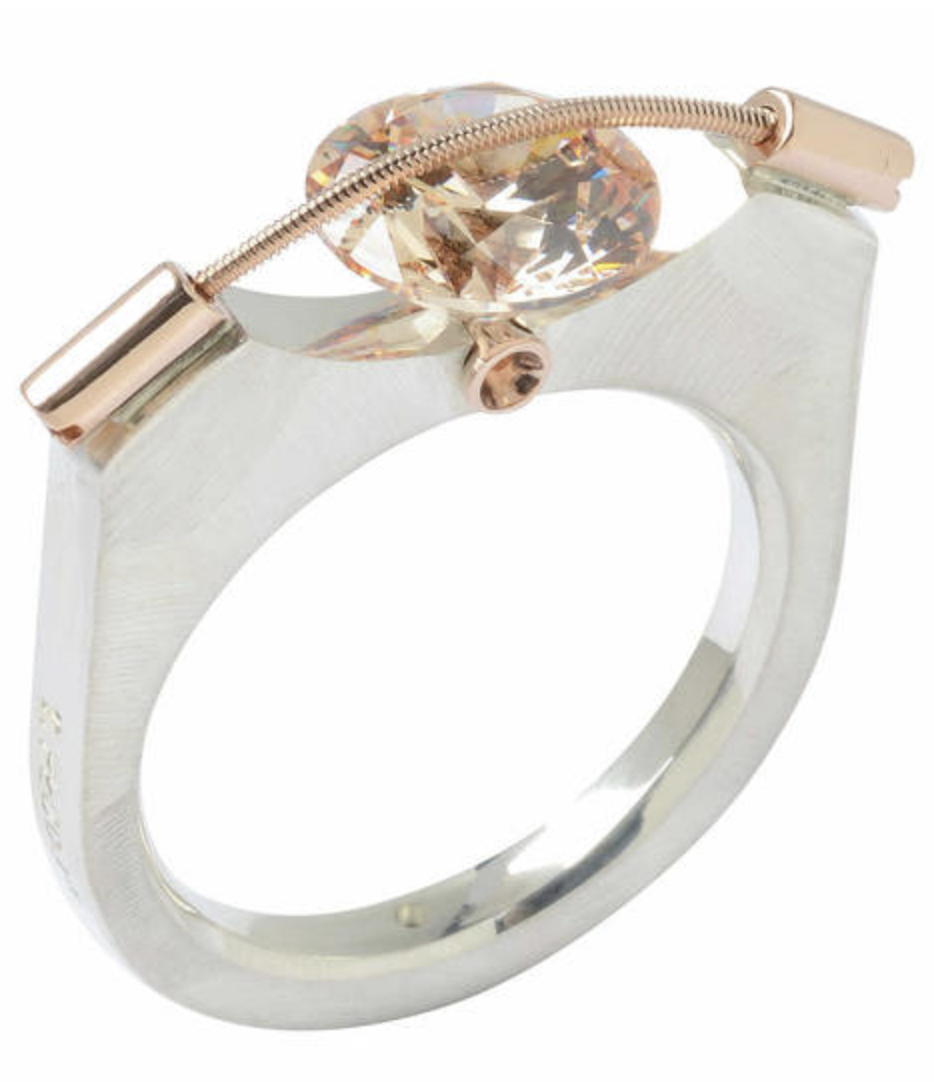 DAY 1 - Tomasz Plodowski 9mm Tension Ring in any size or color.
Tomasz Plodowski is an innovative Polish jewelry designer who is known for his innovative, architectural sterling silver rings. His engineering background is recognizable in his signature pieces that seemingly impossibly hold jewels with perfect tension in sleek, arching silver housing that demands to be noticed. His pieces embody strength and beauty, innovation with a classic style, that would put a perfect exclamation point on a year defined by much-needed dynamism. The Tension Ring is one of the staples of his boundary-pushing collection.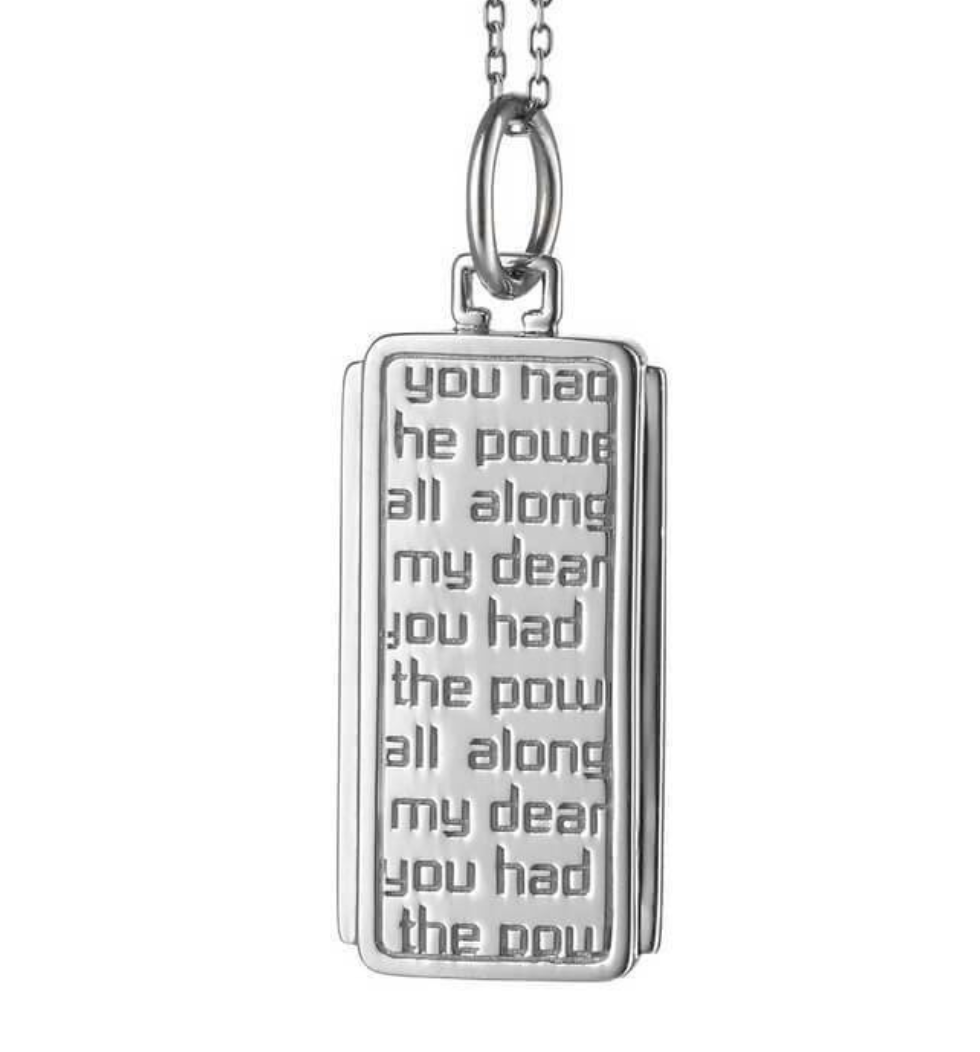 DAY 2 - Dorothy Necklace by Monica Rich Kosann
We all need a reminder of our own innate strength, so why not wear it every day? The Dorothy necklace by Monica Rich Kosann is the perfect talisman to bolster your confidence. It features the enduring words of Glinda, The Good Witch from The Wizard of Oz repeated on the medallion: "You had the power all along my dear, you had the power all along…" MRK creates jewelry that is an extension of her first career as a portrait photographer; she sees her pieces as a natural extension of her role capturing the empowering story of her subjects and sharing in a special moment.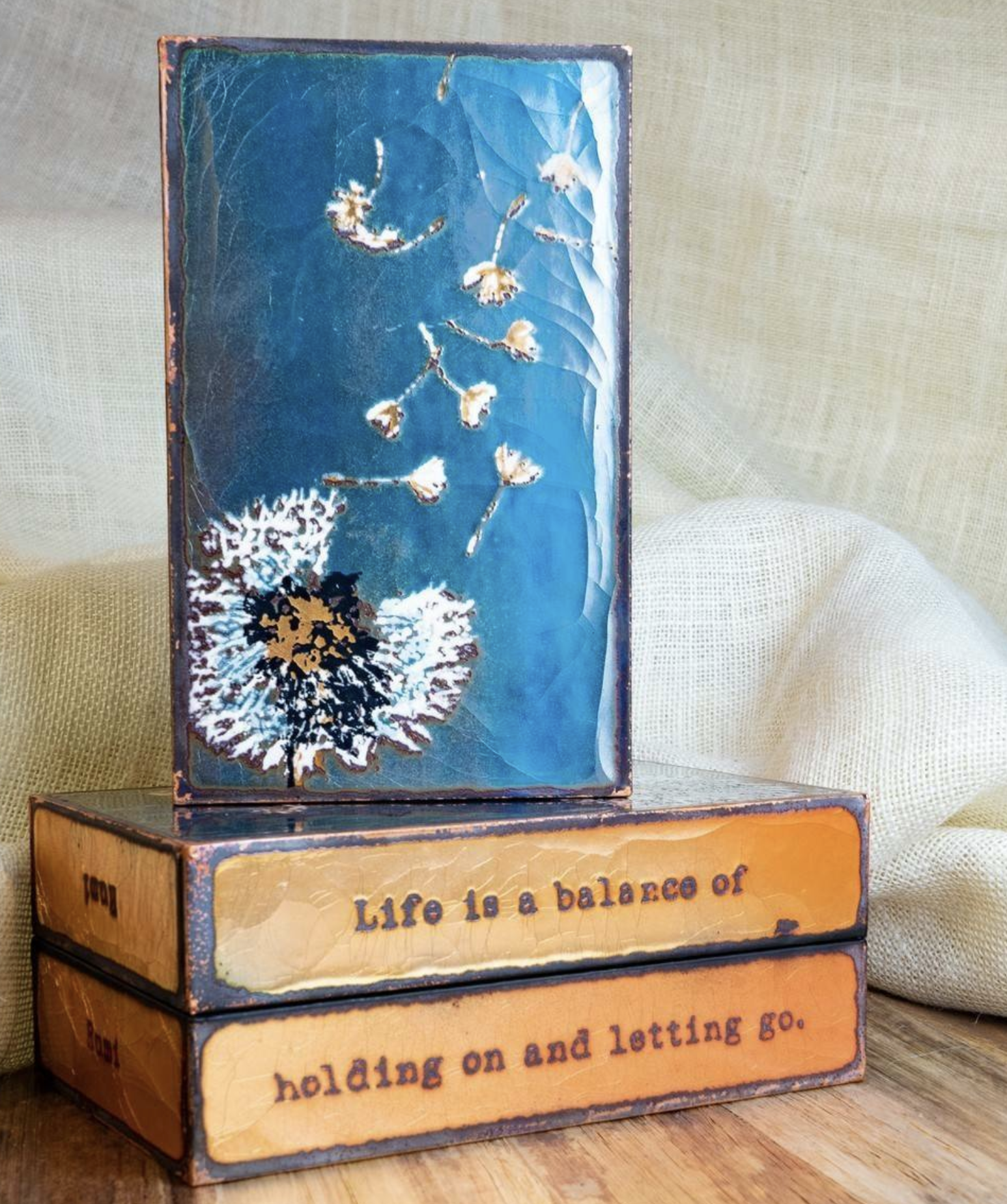 DAY 3 - Spiritile #246 - Fair Winds by Houston Llew
"Life is a balance of holding on and letting go." - Rumi. There does not exist a more perfect summation of life in general, and this year in particular. Houston Llew is determined to share what he calls the "enlightened moment," or notes of empowerment, positivity, and encouragement through physical artwork. This piece features a dandelion as it's seeds are released into the air and is accompanied by that apropos Rumi quote.
DAY 4 - Azure Meditation Spinner Ring by MeditationRings
MeditationRings are a functional and beautiful way to manage the stress and anxiety that ebb and flow throughout our lives. These spinner rings are designed to give you an outlet for fidgeting that often accompanies moments of distress or discomfort, while being conspicuous and attractive. They also encourage a mindfulness and meditation practice by helping you find your center as you rhythmically turn the rings between your fingers. The Azure meditation spinner is one of the most stunning rings of the collection, featuring two 9KT gold outer bands and four spinning inner sterling silver bands, all held in place by a stunning trio of opals set in a sterling silver bar.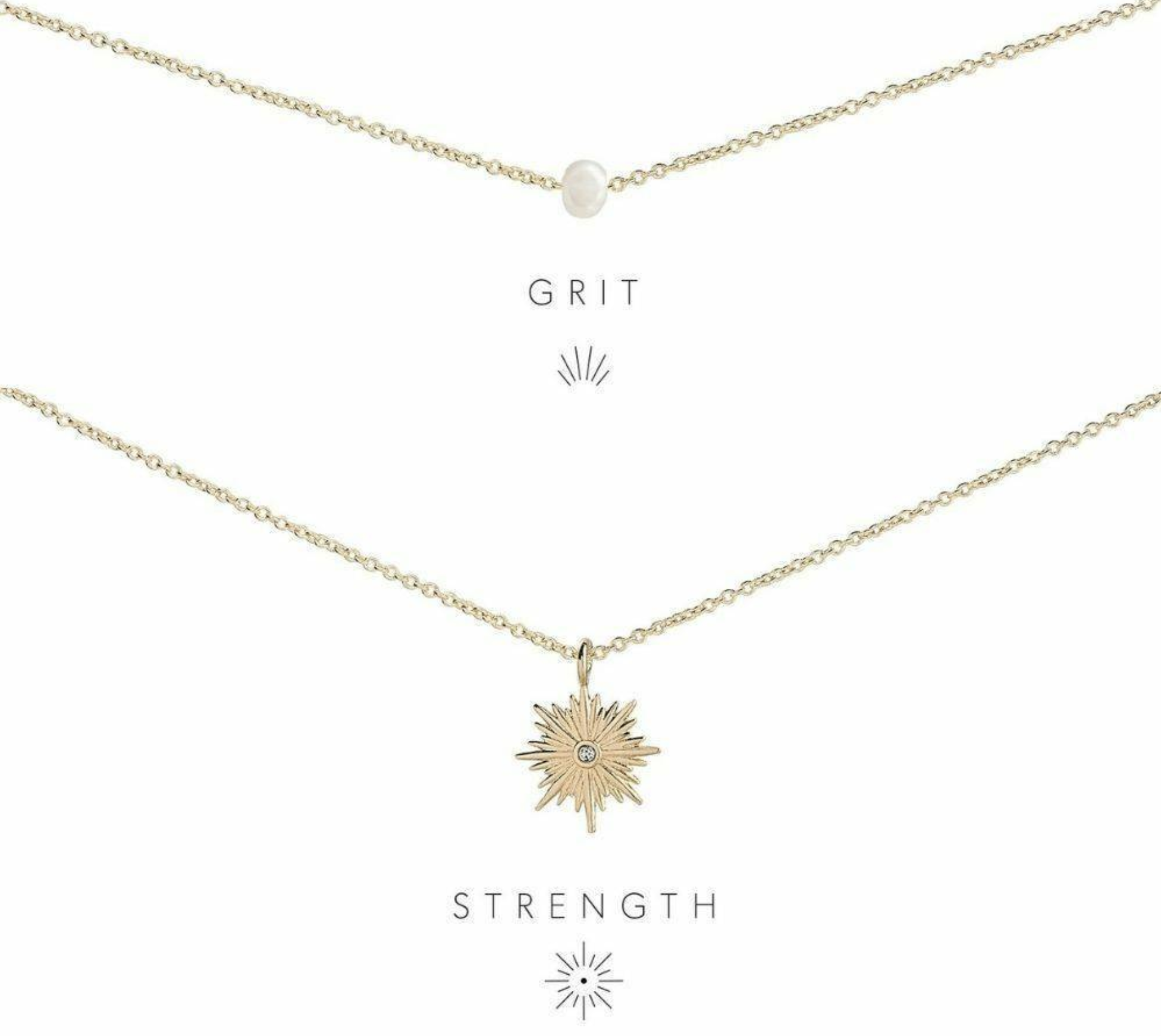 DAY 5 - Strength & Grit necklaces by Bryan Anthonys
Bryan Anthonys necklaces offer reminders of resilience and positivity through delicate craftsmanship. His necklaces are all accompanied by a detailed description card offering deep insight into the process and vision of each piece. Grit and Strength are two necklaces that can be worn together and offer affirmations of perseverance, that growth happens through times of difficulty, and that you are more than capable of making it through those moments. The Grit necklace features a stunning pearl on a fine gold chain, while the Strength necklace features a gold starburst with a small gemstone at the center.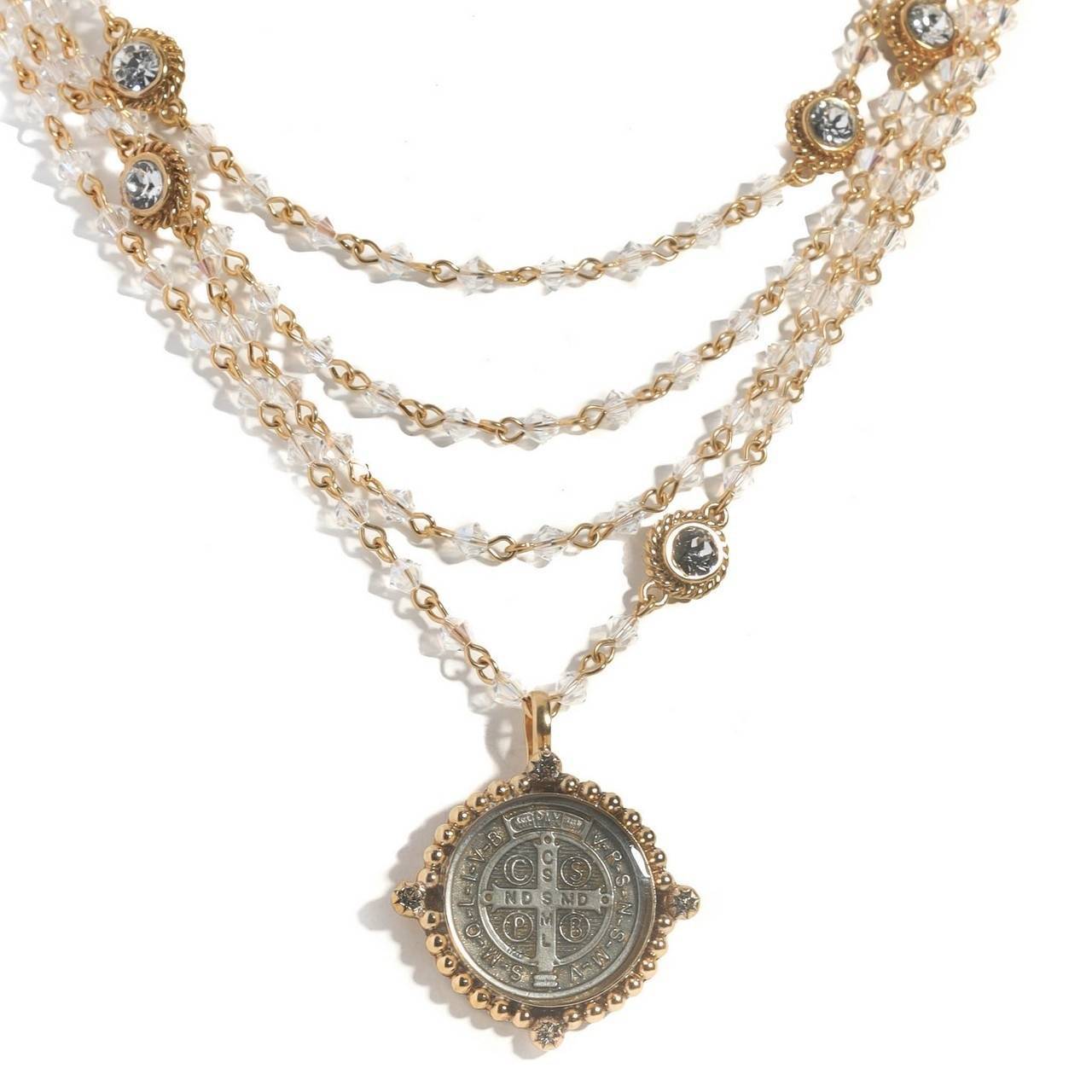 DAY 6 - Bicone San Benito Magdalena in Gold Crystal Moonlight by VSA Designs

Virgin Saints and Angels takes beautiful design and laces it with spirituality and meaning. This classic best selling design, a four strand necklace know as "The Magdalena" layers elegantly with ease and promises to protect the wearer from evil via a prayer to St. Benedict that displays on the medallion. The beads are premium cut Swarovksi crystals that sparkle when they catch the light. Easy glam on the go, this piece could be the finishing touch on any cocktail dress, power suit or trip to the grocery store.
DAY 7 - Nautical Wood Map of your choice
Nautical Wood Maps are unique expressions of pride in your hometown, your favorite vacation destination, your college town, or anything in between! Technology meets finesse in these maps that are crafted from laser cut solid Birch wood using Bathymetric charts and satellite imagery. The sheer number of layers on each map offers incredible detail, and these layers are hand assembled in order to maintain accuracy. All Nautical Wood Maps come framed in solid wood (in a choice of two finishes) and ready to hang on arrival making an immediate statement in any room!
DAY 8 - Ava Earrings in Gold Inverness by Patricia Locke

The Ava Earrings by Patricia Locke are a classic example of her fearless commitment to creating jewelry that blends both modernity and heirloom styles. These earrings are statement pieces that can be worn every day. Deep green gemstones set in 24KT gold overlay are the centerpiece of the earrings, that are then ensconced in a semi-circle of smaller complimentary stones in emerald shades. Pieces like this make us feel beautiful and strong, taking cues from the boldness of the piece itself.
DAY 9 - Churchill necklace by Kathy Bransfield

"Never, never, never quit!" goes the enduring phrase of noted statesman and standard-bear for strength through adversity, Winston Churchill. You will find your own vigor each time you catch a glimpse of these words on this Kathy Bransfield necklace, hand stamped in sterling silver and accompanied by a 22KT gold overlay. Kathy Bransfield's pieces are known for their encapsulation of quotes by history's most brilliant and revered visionaries. She creates all her jewelry in an effort to spread a deep belief in the goodness of life, in its beauty and humanity and diversity. These reminders are even more precious this year and are the perfect encouragement as we enter the next one!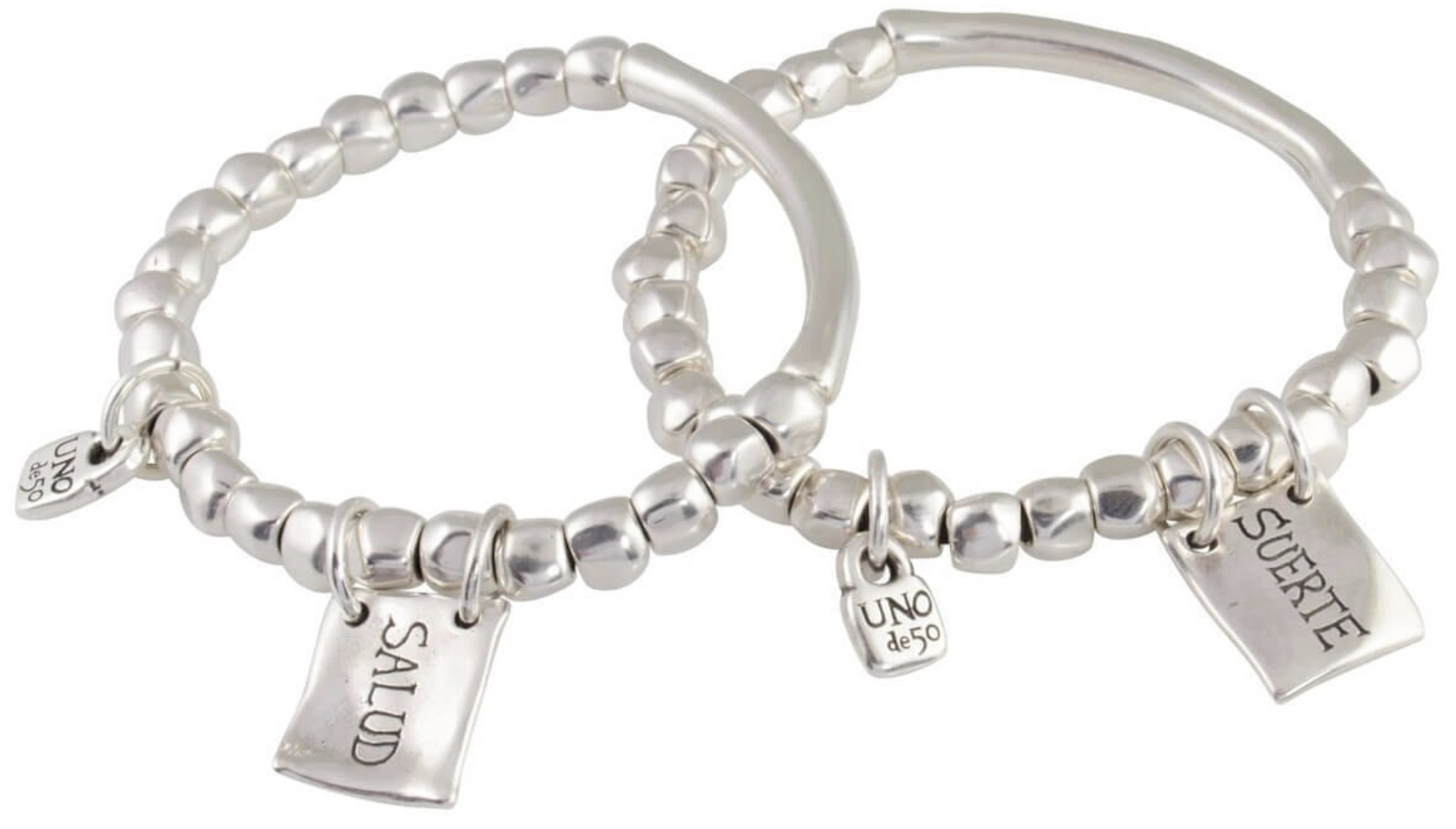 DAY 10 - Suerte and Salud Set by UNOde50
Suerte y Salud, or Health and Luck, are what we wish for all of our beautiful customers in the year ahead! This set of UNOde50 slip on bracelets are the perfect wearable wishes for good health and good fortune. Cast in UNOde50's signature sterling silver blend, each bracelet is composed of organically shaped beads and a long silver bar, with tags reading "suerte" and "salud" respectively, and also featuring UNO's instantly recognizable padlock charm.
DAY 11 - The Strength Bracelet in Gold by Freida Rothman
The "Strength" Bracelet by Freida Rothman has become an instant classic this year. Gold and rhodium with clear cubic zirconia stones make a statement that is hard to ignore, and contains an affirmation that simply cannot be spurned. Freida Rothman hoped to inspire all women to remember their own resilience and to be a forceful change for good. Her brand has long been providing elevated style to classic silhouettes while also pushing the boundaries of traditional jewelry design.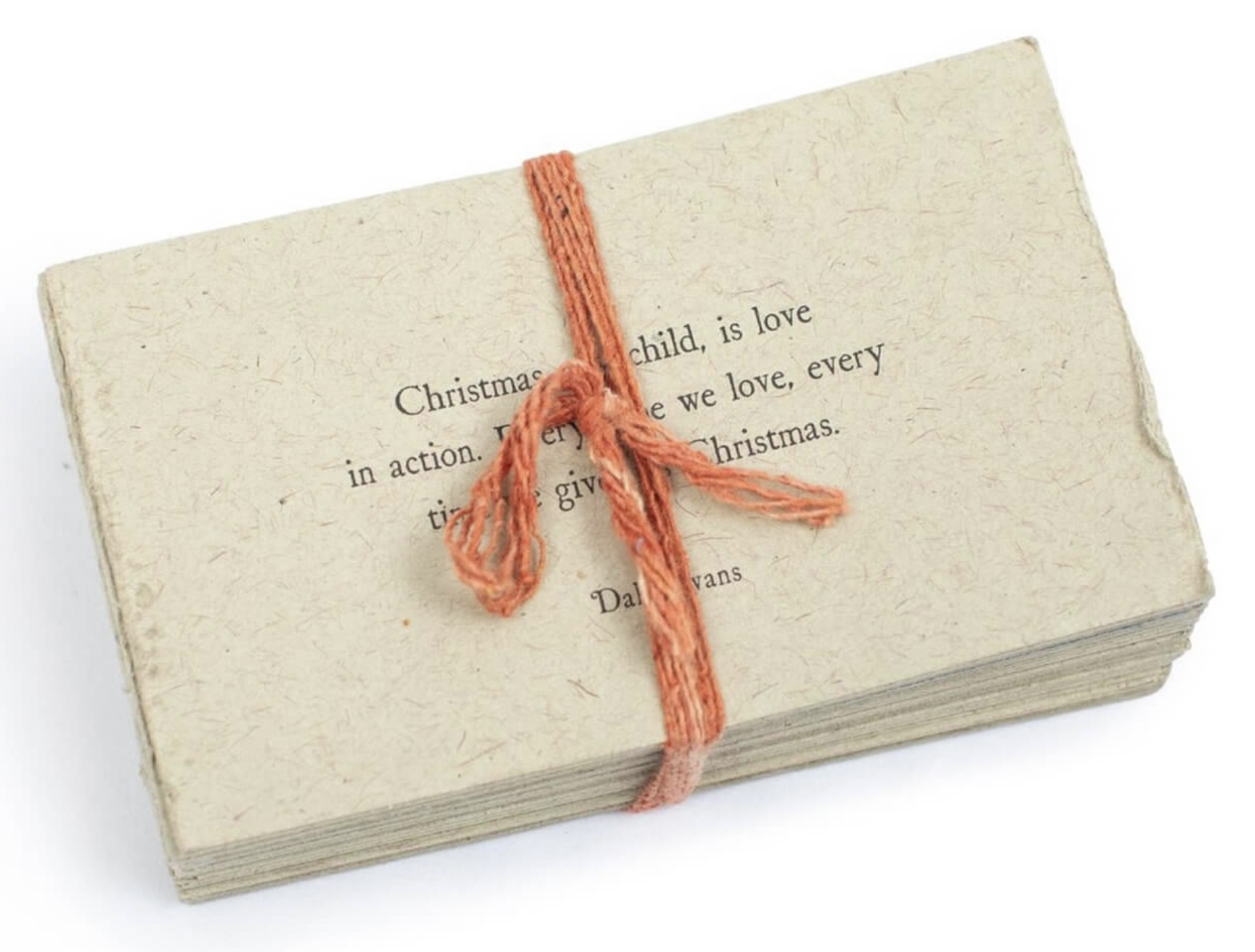 DAY 12 - 50 Gathered Thoughts Paper, Christmas Collection by Sugarboo & Co.
Taking cues from their wildly popular 365 Gathered Truths, Sugarboo & Co. offered this, their 50 Gathered Thoughts for Christmas. 50 pieces of extraordinary handcrafted paper are stamped with delightful words curated to usher in that holiday cheer! Use them as tags on presents, tuck them into your holiday cards, leave them as precious notes to loved-ones, or just horde all that Christmas spirit yourself - no matter what you choose they are sure to spread the spirit of the season!