Our 9th annual 12 Days of Giving is just a few weeks away! This very special giveaway is one of our favorite times of the year, and we know you all appreciate it too. This year's prizes are better than ever, but don't take our word for it, explore them all below and sign up for your chance to be a winner!
You must register to enter and remember, every participant will also receive the Daily Deal via email for each of the 12 days, delivering exclusive discounts for the featured artisan of the day.
Day 1 - 9mm Tension Earrings - Tomasz Plodowski
Tomasz Plodowski started his career as an engineer, a fact that is immediately evident in his boundary-bending jewelry designs. The 9mm Tension Earrings are a core example of his ability to create sculptural jewelry pieces that are at once contemporary and timeless. Blending sterling silver with stand-out Swarovski white cubic zirconias, each stone is tension-set using 14kt gold accents. These earrings are unique in that they are architectural statement pieces, yet remain eminently versatile and wearable.
Day 2 - $500 Gift Card - Kinzig Lamps
Kinzig Lamps are more than simple light pieces, a better description for them are heirloom quality pieces of art. Crafted from the highest quality materials, every lamp is made to last, highlighting hand blown, colored glass and hand sewn shades using elegant fabrics. Featuring a broad range of styles, from elevated to whimsical, clean lines to ornate shapes, each lamp has its own personality. With so many options, you can be certain that any Kinzig Lamp you choose will add just the right touch of refined beauty and playful elegance to your space.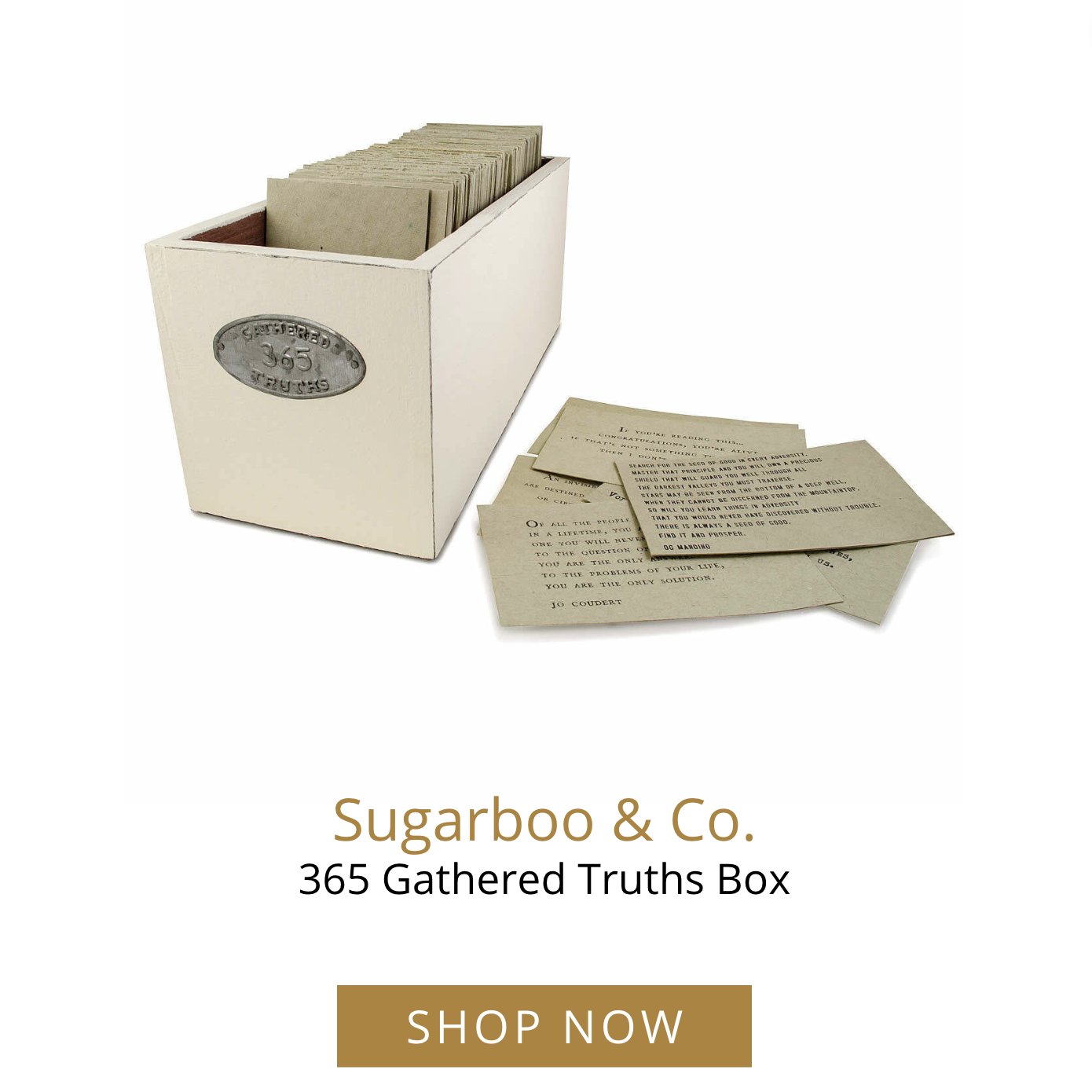 Day 3 - Sugarboo & Co. - 365 Gathered Truths Box
This curated box is composed of 365 pieces of handmade paper, each printed with a different thought provoking quotation. Every card is different and the words of wisdom have been chosen from the world's most celebrated thinkers from history to the present. The goal of the Gathered Truths cards are to inspire you, to encourage rumination on the broader human purpose, and to deepen our connection to humanity. After you meditate on the message, you can frame your favorites or share them amongst friends and family.
Day 4 - Nautical Wood Maps - Map of your choice
You don't have to be a sailor to appreciate these wood maps! Laser-cut Birch wood is layered inside a solid wood frame in order to create a highly detailed and meticulously crafted chart of your very favorite places. Every map is hand assembled to ensure the highest quality and accuracy. The sheer number of locations available means you're sure to find somewhere that speaks to your heart.
Day 5 - Ti Sento - Zodiac Necklace Set
This set includes three beautiful Ti Sento necklaces: a dainty pearl choker, a chunky gold paperclip chain, and a mother of pearl zodiac of your choice. While the individual styles of each are quite different – lending to high wearability and versatility – they still create a contemporary and dynamic layered look when worn together. Ti Sento are known for their dedication to quality metals and materials so you can rest assured that these pieces will be a core part of your collection for years to come.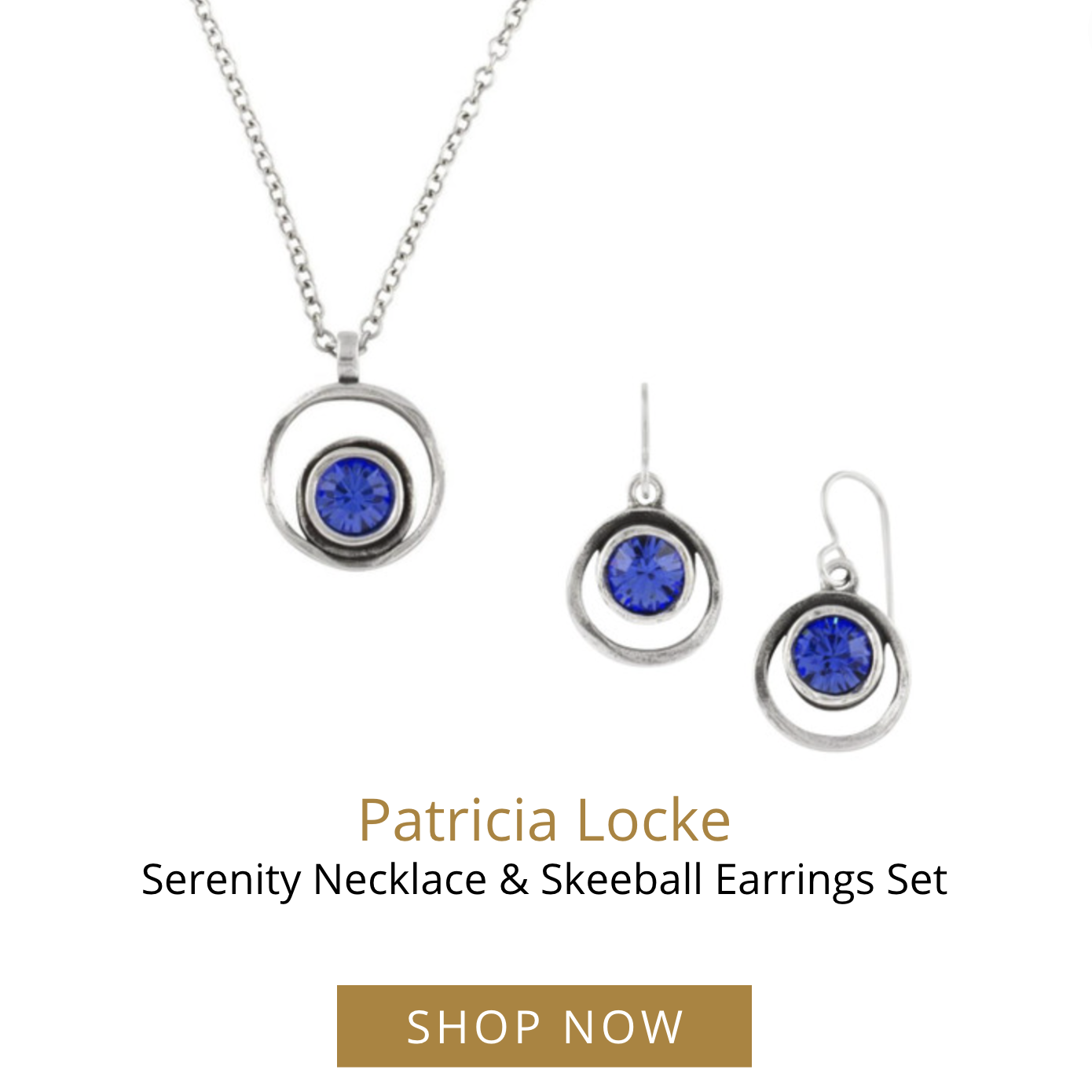 Day 6 - Patricia Locke - Serenity Necklace and Skeeball Earring Set
Patricia Locke retires this year after 44 glorious years creating captivating jewelry. These two pieces are bestsellers in their own right and are now available to purchase as a set. Silver, with a stunning, multi-faceted blue crystal as their centerpieces, this set is both dynamic and classic; something that can be said of all Patricia Locke designs. While her craftsmanship and individuality will be surely missed, this is the perfect opportunity to own a piece of her legacy before they become much harder to come by.
Day 7 - Bryan Anthonys - Strength and Blank Slate Set
This set is made up of the Strength Stations and Blank Slate Dog tag necklaces in gold. Perfect to be worn together, the Strength Stations necklace has 3 glittering starbursts on a dainty chain, while Blank Slate has a gold dog tag on an embellished chain. All Bryan Anthonys pieces are made with a specific purpose in mind; these two combine to help remind you to channel your inner strength and bolster unwavering perseverance.
Day 8 - Meira T - Dainty Butterfly Diamond Gold Necklace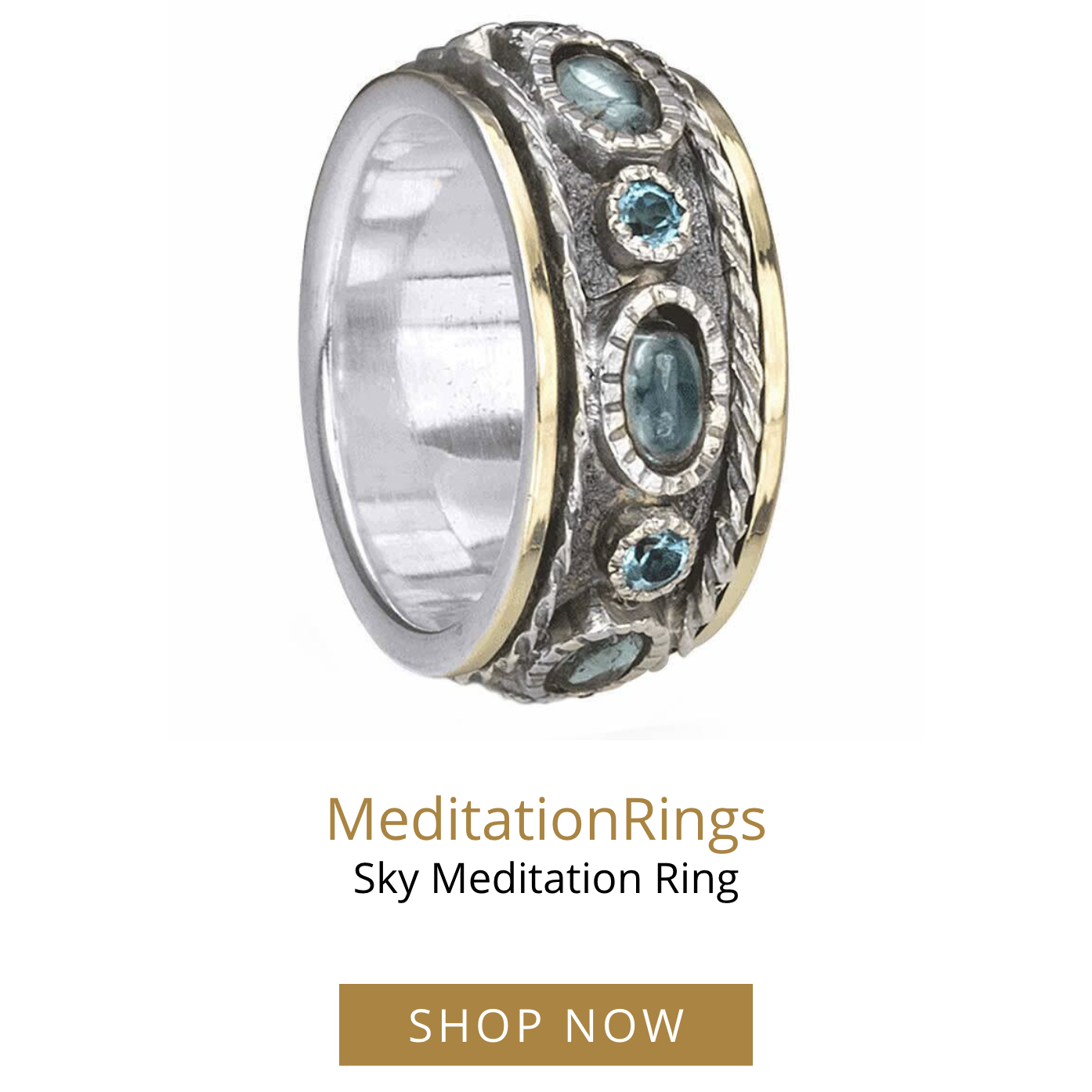 Meira T is well known for her asymmetric, delicate, fine jewelry. Her necklaces often have multiple diamond elements set in a purposefully unsymmetrical fashion; this 14kt white gold beauty features a charming pavé butterfly pendant at the center and 3 solitaire diamond pendants in a row, stage left. Her gossamer necklaces are unrivaled in quality, perfect for layering, and designed for daily wear.
Day 9 - MeditationRings - Sky Meditation Spinner Ring
The concept of MeditationRings was to create meaningful jewelry that helped people to find relief in moments of heightened anxiety or stress. There is a signature spinning element on every ring that moves independently of the outer band, allowing the wearer to turn it instead of fidgeting and take a moment to find their emotional center. This highly embellished ring is discrete in its purpose, yet still independently beautiful; crafted in yellow gold and silver with blue Topaz gemstones.
Day 10 - Houston Llew 2023 Holiday Spiritile #281 - St. Nick
This one is for all the dedicated Spiritile collectors out there! The exclusive Holiday Spiritile is one of the most anticipated of the year,and this year's is no exception. A nod to the importance of embracing our childlike wonder, Spiritile #282 St. Nick features the silhouette of Santa's sleigh and reindeer in front of a full glowing moon, soaring over a snowy scene with the quotation, "May you always be young at heart and search the sky on Christmas Eve."
Day 11 - UNOde50 - One Love Necklace in Gold
UNOde50 has a corner on contemporary, artisanal jewelry with an edge. They are masters of their craft and this necklace is no exception. Crafted from their signature metal blend and plated in luxurious gold, this piece combines an open link chain with a fantastic heart and nail pendant. This is a modern commentary on the power of love to be both incredibly beautiful and occasionally complicated. This statement necklace is the perfect blend of chic and glamorous, exactly what we've come to know from UNO.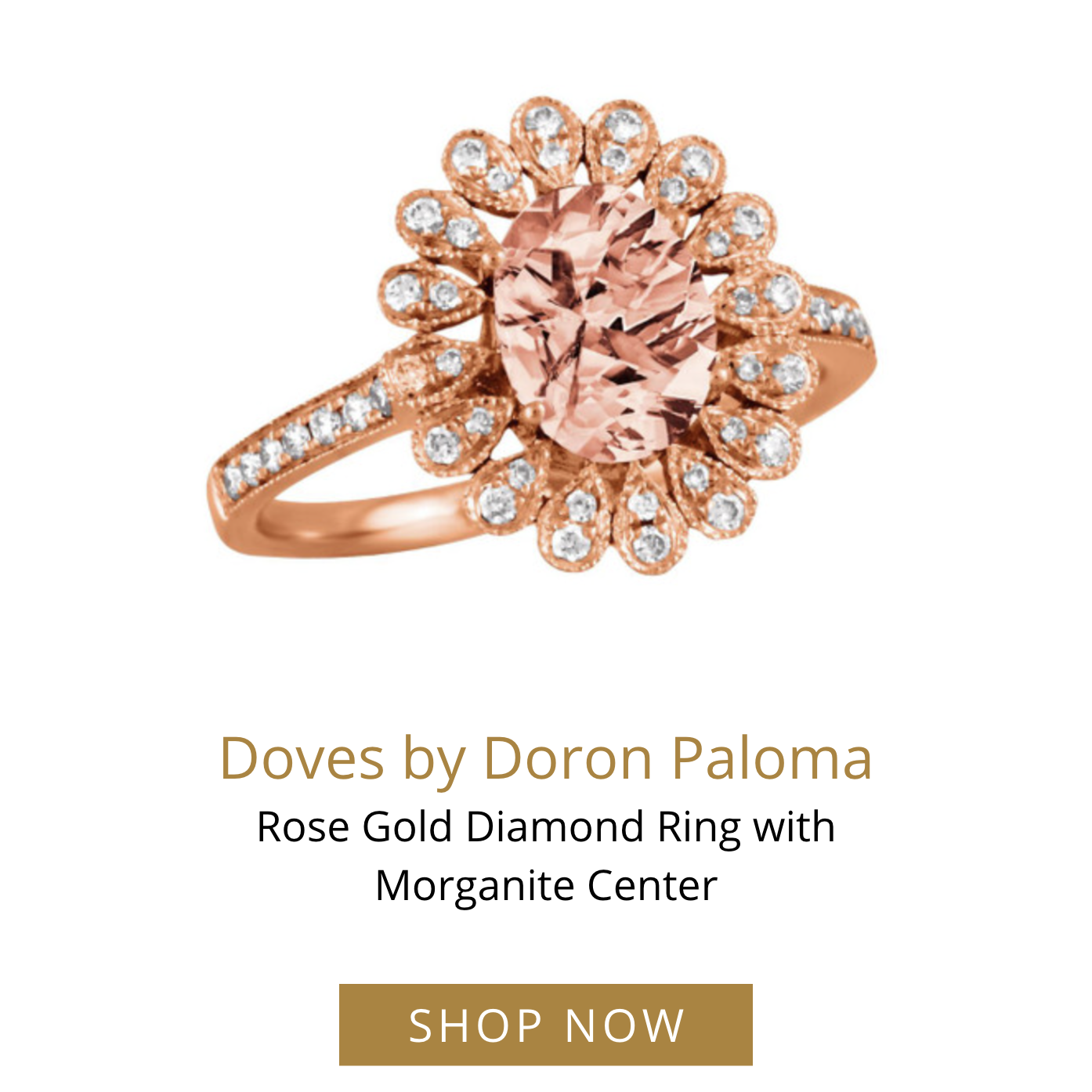 Day 12 - Doves by Doron Paloma - Rose Gold Diamond Ring with Morganite Center
The pièce de résistance! Doron Paloma designs for the stars, and now you can own one of his unique and magnificent statement pieces. This ring is crafted from solid 18kt rose gold with a dazzling Morganite center stone that is embellished with diamond encrusted petals. It is the very definition of a showstopper.
Register NOW to enter and have a chance to win one of these luxurious prizes, and to have exclusive access to the Daily Deal. Winners will be notified via email and posted on the Giveaway page. Good luck and Happy Holidays!
Sign up to be the first to hear about new blog posts