There's a little known interesting fact about Houston Llew's early work. Very early in Houston's career as an artist, Neiman Marcus took an interest in his work. We are excited to share the story behind what became a successful partnership that yielded a little know body of work by Houston.
The very first store that hosted Houston's Spiritiles for sale was a furniture store in Atlanta, GA called Hillstreet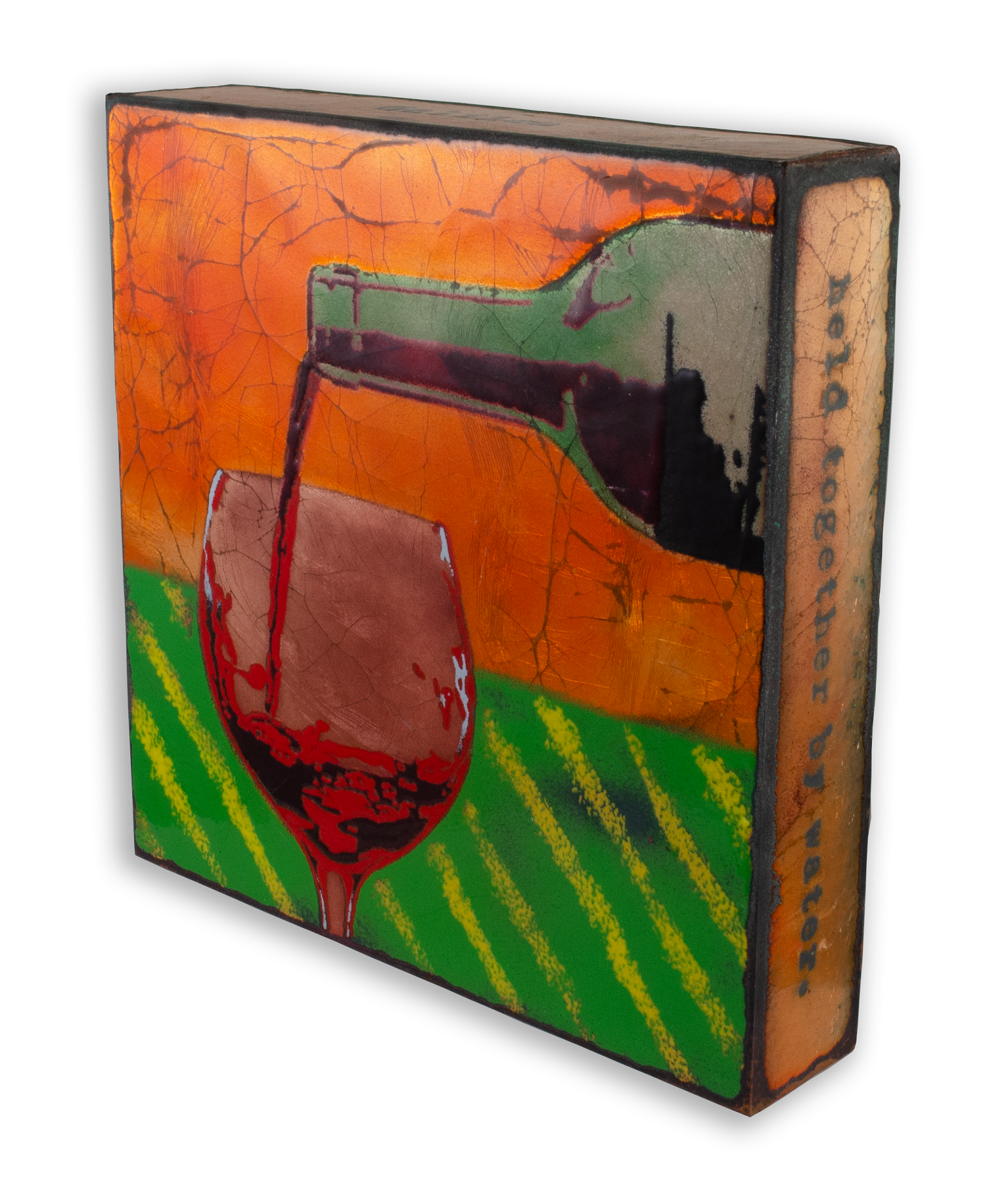 Warehouse. It was November of 2009 in that same store that a Neiman Marcus executive discovered Houston's pieces and took a keen interest. By pure happenstance, Houston was there at the same time this discovery took place and struck up a conversation with the executive. On that particular day, the executive walked away with 20 Spiritiles as gifts for family and friends, but that was only the beginning.
From this single chance encounter, a promising partnership was formed between Houston and Neiman Marcus to sell in their Atlanta store. The team at Neiman's decided that despite how much they loved the Spiritiles Houston had already created, they wanted something a little bit different, something exclusive and something larger. With those parameters in mind, Houston developed a line of exclusive tiles for Neiman Marcus that are square in shape and about 30% larger than the Spiritiles we have come to know and love today.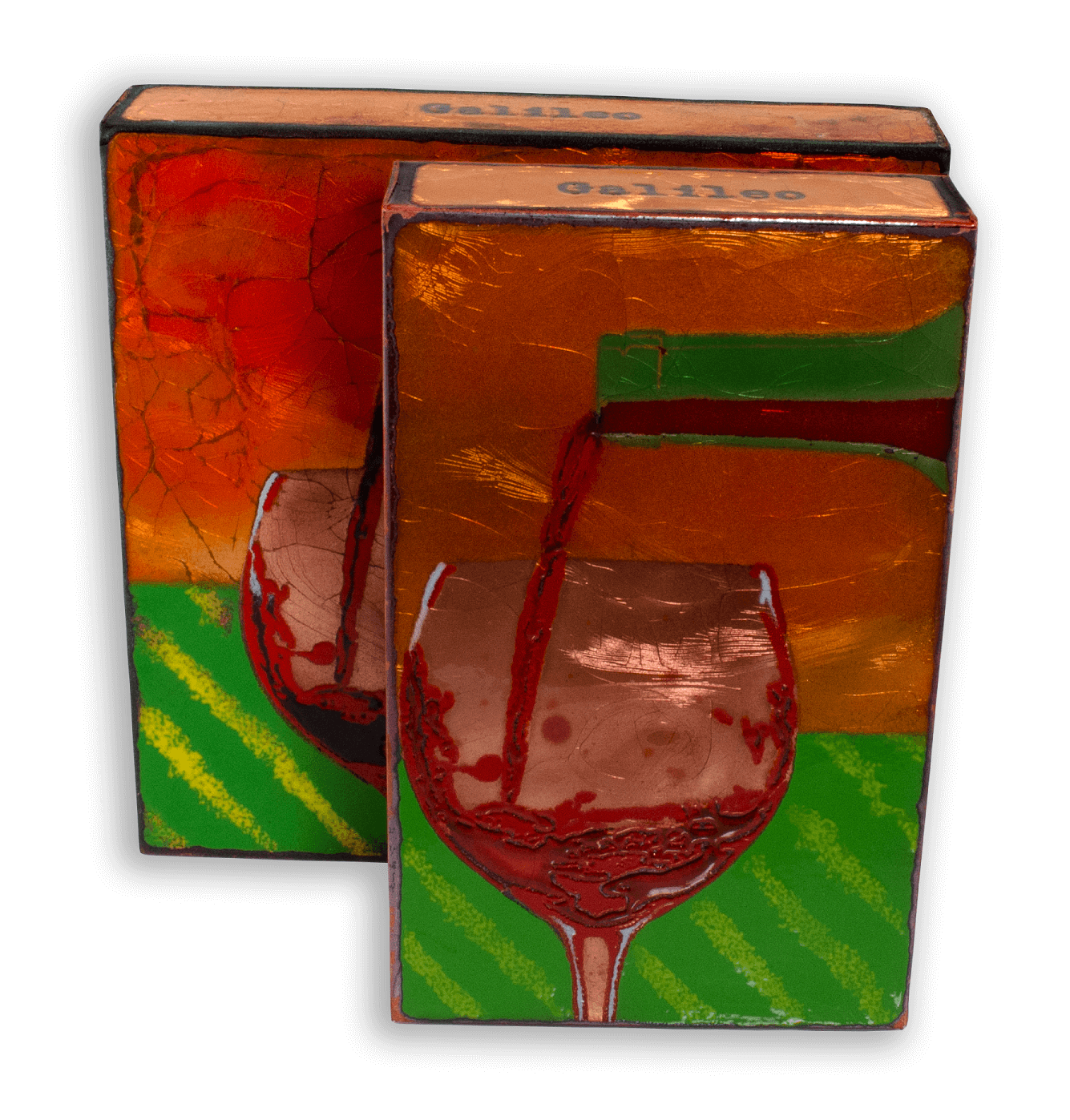 The Neiman Marcus in Atlanta was the only store to sell the exclusive line of Spiritiles, and Houston continued to produce Spiritiles for Neiman's from the Spring of 2010 up until circa late 2012-13. He created approximately 30-35 different designs for the luxury department store giant over the course of their relationship, and created an average of only about 50 individual Tiles in each of the exclusive designs.
The Spiritiles he crafted contained more crazing and showed more copper than the Spiritiles that we see today. For that reason many of the Neiman's Tiles feel more artisan and individual in nature, as they have many more unique characteristics and more variation. Some of the Tiles even have a naturally occurring patina (the organic process of copper turning) as Houston used more copper in his earlier works.
Many of the Neiman's Spiritiles were also "regular" Spiritiles. Shown here is Liquid Sunshine - Spiritile #11 of the regular collection and Liquid Sunshine - Spiritile #803 of the Neiman's collection. However, a few were never made as a regular Spiritile - and they were released only as an exclusive Neiman Spiritile. Regardless, all of the Neiman's Spiritiles have been retired since 2013.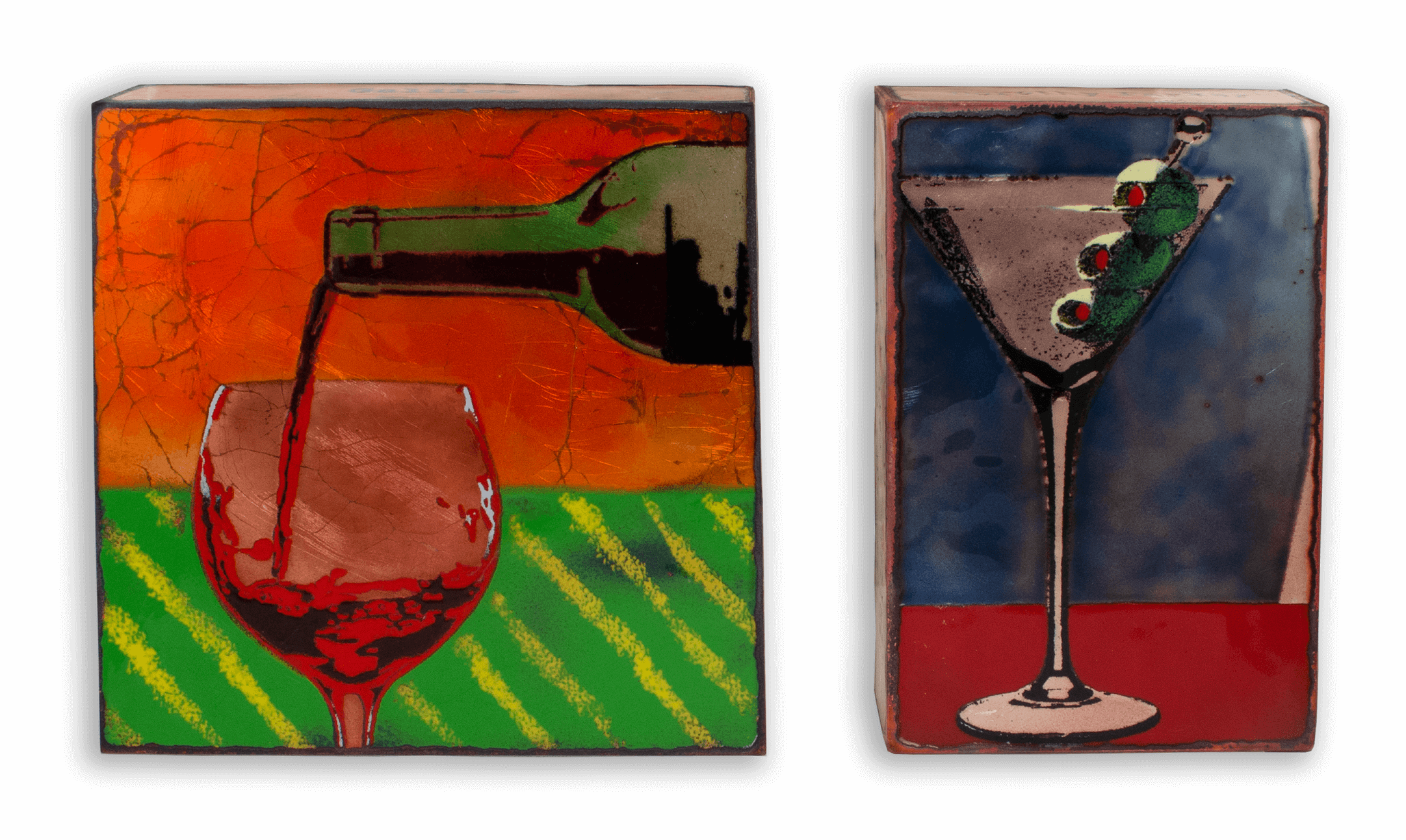 In '12-13 Neiman Marcus underwent a change in their leadership which naturally led to an evolution of the creative vision and overall direction of the company and of the stores themselves. The executive who discovered Houston's work in the Hillstreet Warehouse, as well as some other important key players in the partnership, departed at that same time. This transformation in direction led to them returning the exclusive unsold Spiritiles to Houston, effectively ending his contract.
In December of 2020, Houston unearthed those remaining exclusive Spiritiles that were returned to him from Neiman Marcus. We are over the moon to start slowly releasing these very special, rare beauties and cannot wait to see them join your collections.
Some unique facts about these pieces:
These Tiles are 8.5" square - they are the same height and depth as current Spiritiles, but these pieces are wider.
More variation in unique cracking patterns and more copper patina.
Many of them were also traditional Spiritiles at one point. Some of those that appear the same feature the same quote as their smaller counterpart, but some of them feature a different quote.
Some designs were made only as a Neiman's square exclusive.
Their exclusivity and age makes them especially collectible!