What do you get for the person who has everything? Gosh, we have heard this question asked many different ways over the years, so we have decided to create a comprehensive guide to answer it! We wanted to provide you all with ideas of luxurious gifts that can be enjoyed by everyone at various price points, because luxury is not all about the cost, luxury really resides in the eye of the beholder. For some a simple box of chocolates is the height of luxury, while for others it is something dripping in diamonds; for this reason we decided to split our guide into five price categories so we are better able to cater to everyone!
Under $100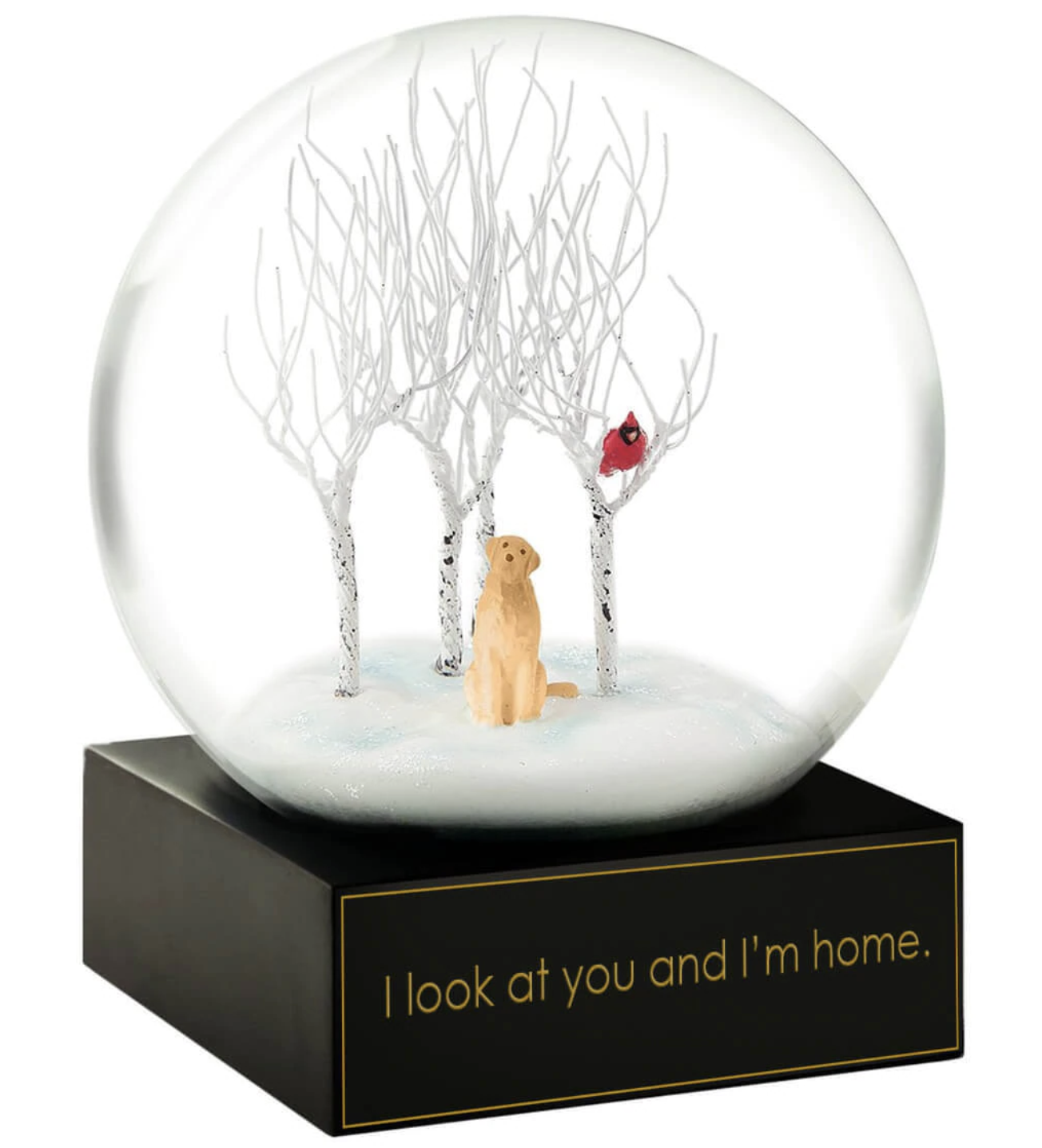 Lab in the Woods Snow Globe
This is not your average snow globe, it really is a work of art and is optionally inscribed with the beautiful quote, "I look at you and I'm home." It is sophisticated while also inspiring the simplest of joys, snowflakes! Taking it in your hands, shaking it up and watching those flakes fall; it is an enduring reminder to take a moment to enjoy the little things and is sure to make the receiver feel all kinds of special!
One of our ultimate favorite gifts to give (and Oprah's, as it turns out) is this utterly stunning collection of thought provoking quotes from history's most wonderful thinkers and creators, one for every day of the year. Printed on handmade paper and presented in a distressed wooden box, it not only inspires the receiver to learn and to grow, but it looks beautiful while doing so!
This set has been thoughtfully curated for the traveler in your life! Gorgeous, high-quality, and unique leather goods including a journal, passport cover, and luggage tag. Each item is embossed with a different quotation that encourages the receiver to capture and preserve the beauty of their life and their travels.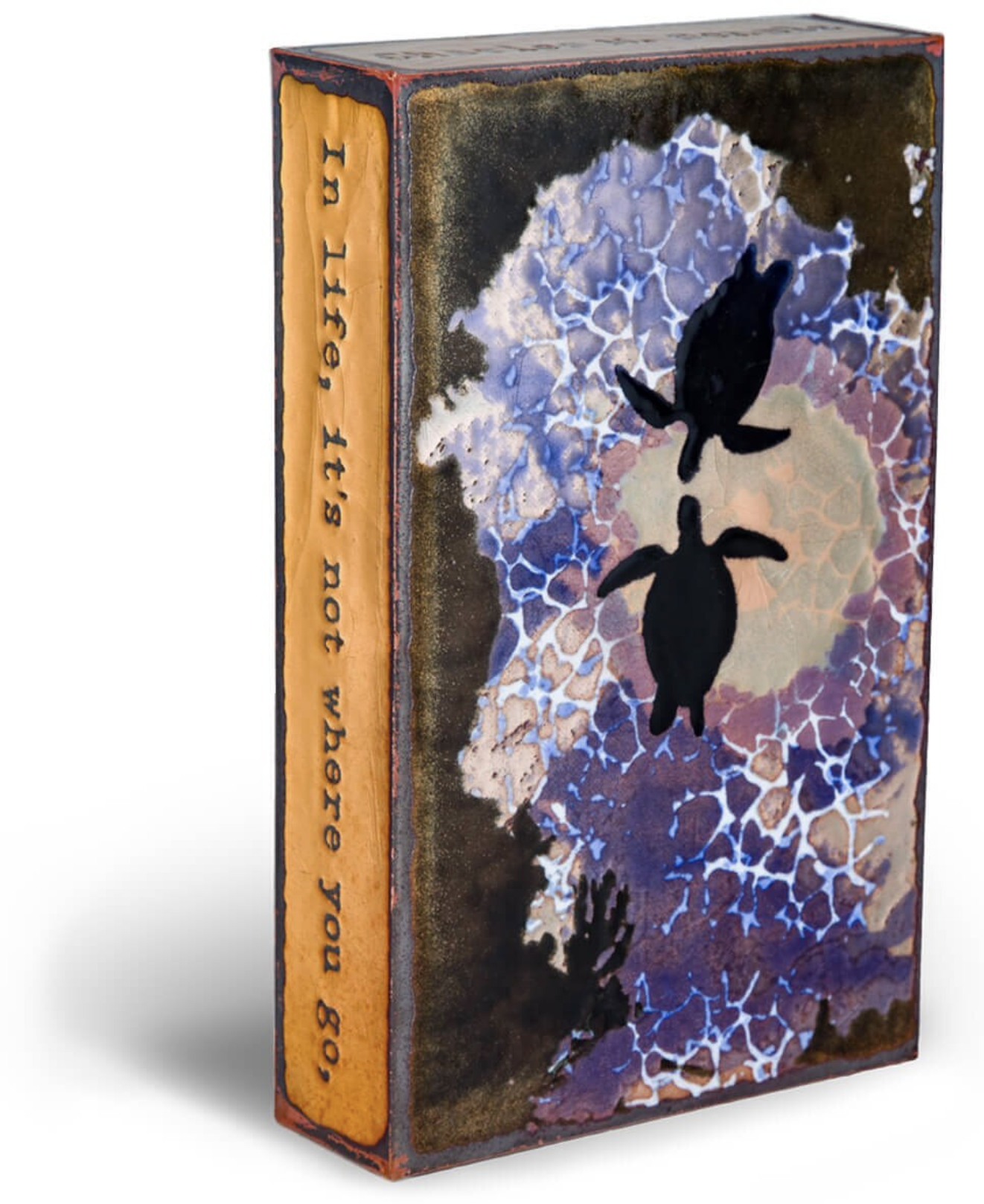 $100-$250
Every Houston Llew Spiritile is handmade from copper, glass, and wood. This means that no two will ever be exactly the same, they are individual. This is something that makes them not only stunning, but much more special too. This particular piece reminds us that "in life, it's not where you go, it's who you travel with." This is but one example of our impressive stock, there's sure to be a little slice of Llew luxury to suit any of the special people in your life.
If you are not able to break the bank, but your special someone would really appreciate jewelry, consider this thoughtful quote necklace from Kathy Bransfield. 22K gold over brass lays over a sterling silver plaque stamped with the quote, "If it hurts too much to look back, but you're too scared to look ahead, just look beside you and I'll be there." A timely reminder that you care for them, value them, and will always support them. We also offer several other quotation options by Kathy Bransfield.
You're probably thinking to yourself, "really, a luxury keychain?" The short answer is absolutely! We all have to carry our keys around with us, so why not make a unique statement while we do it? This beautiful gold keychain features the San Benito Medallion promising unity, peace, and protection on the owner's journeys, wherever they may be.
$250-$500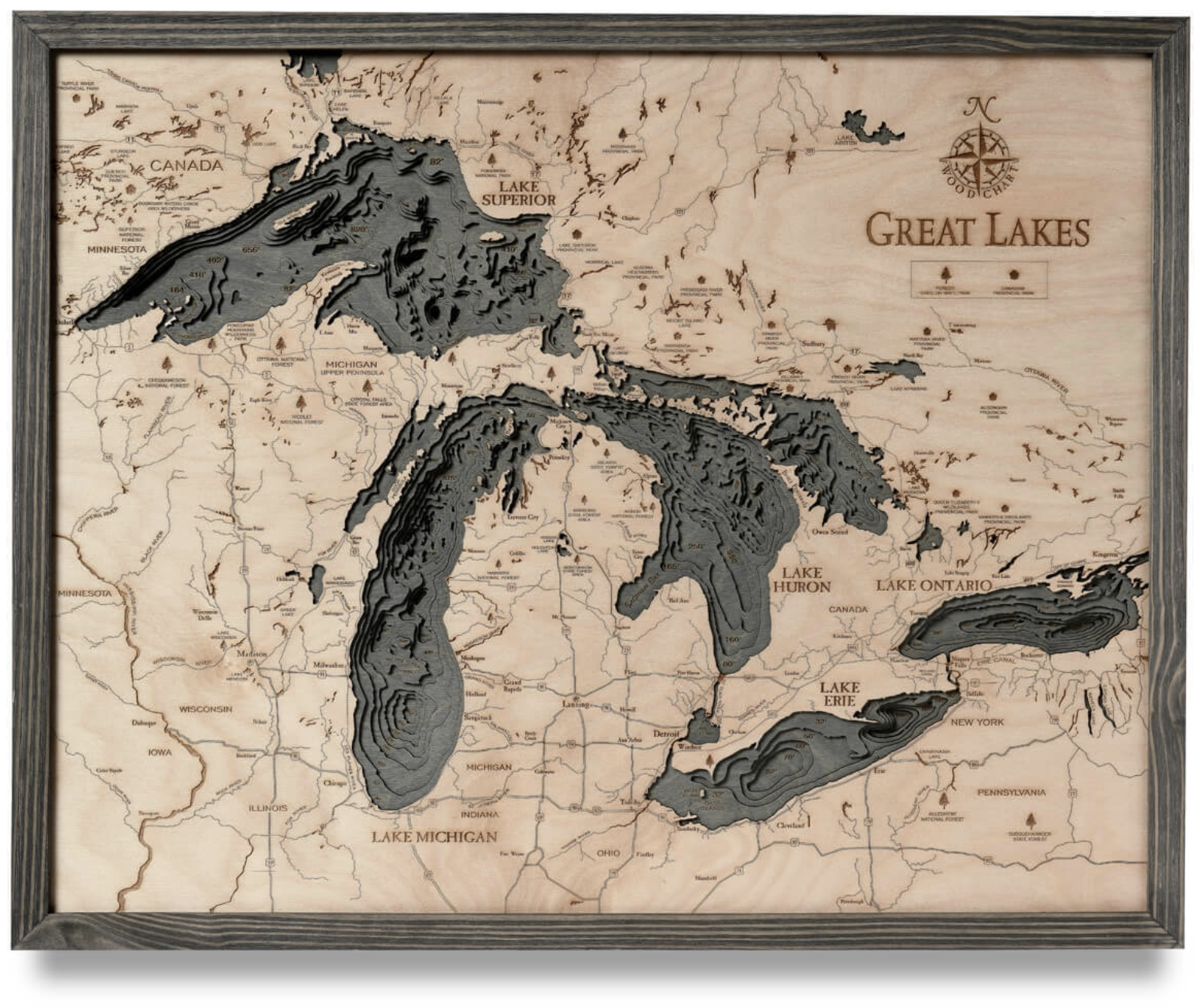 Rawr Crossbody - Susan Alexandra
This Susan Alexandra crossbody handbag is entirely composed of beading, strung together to create a playful and feisty leopard print, for the sassy lady you wish to spoil. This piece immediately glams up any look with dimensional beads that catch the light and really make a statement. It is also a practical piece that stylishly houses wallets and phones, leaving her hands free for a cocktail or two!
These artistic pieces are literally art that moves. Composed of beautiful contrasting or complimentary woods, each kinetic sculpture can be wound and will continuously spin for several hours thereafter, creating amazing patterns as they turn. They are elegant, beautiful, and a real luxury conversation piece.
These amazing hand crafted wood maps are created using underwater topographic maps that are then laser etched in Baltic Birch and framed in solid wood. We have several location options in the collection and they are such a lovely and luxurious way to honor a locale your beloved adores. Most maps come in two color schemes and are thus sure to match and enhance any other interior decor.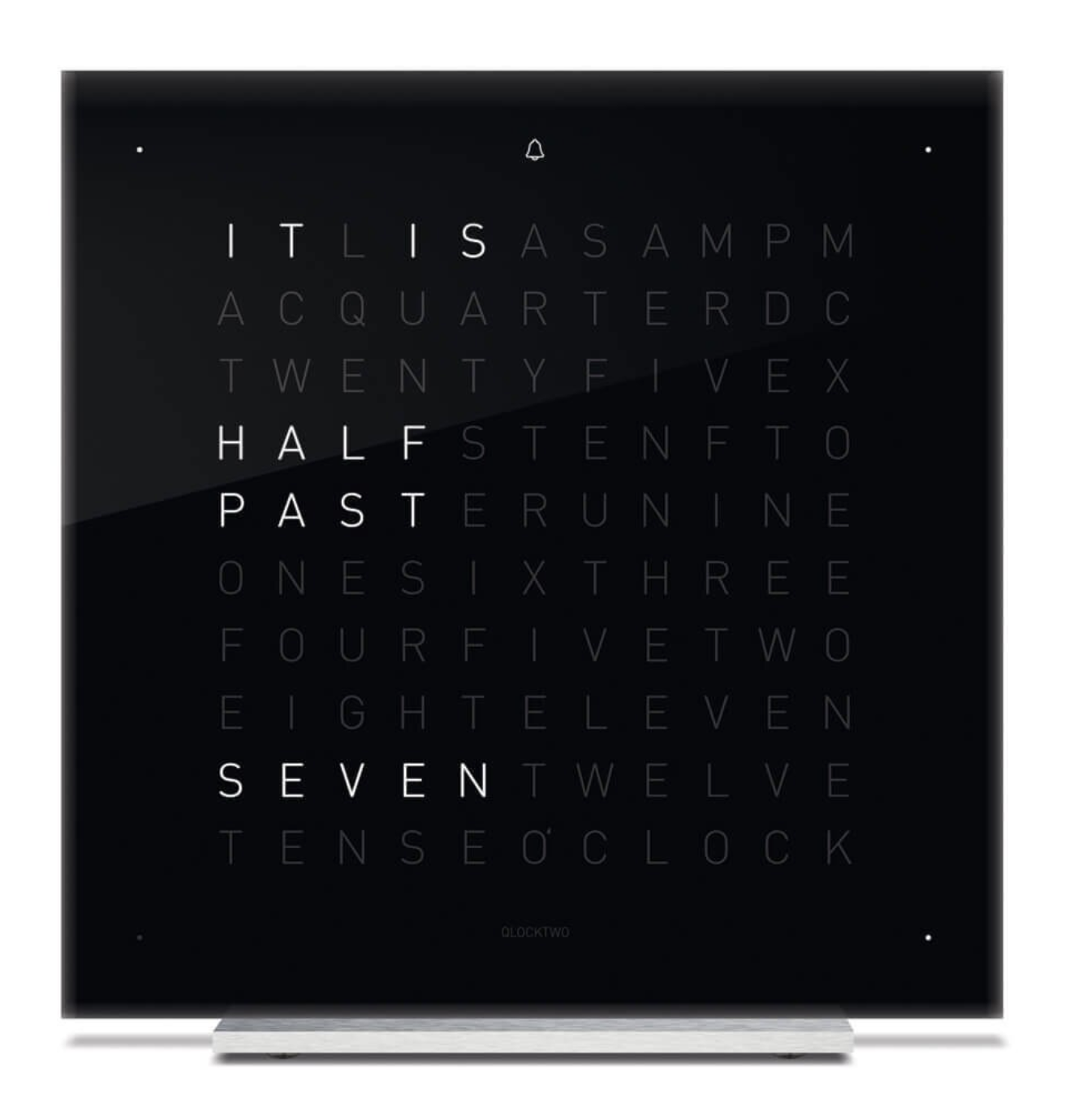 $500-$1k
There are truly few things cooler than Qlocktwo clocks and this desktop version is absolutely no exception. Qlocktwo's feature award winning design, displaying the time in words every five minutes. The Touch model has a built in alarm clock making it the chicest way to wake up in the morning!
Diamond Huggies Earrings- Meira T
If only diamonds will do, then diamonds it must be! These beautiful Meira T diamond huggie hoops with a hanging solitaire are the height of simple sophistication. There isn't an outfit that wouldn't look better with them or any occasion that they wouldn't be appropriate for. They are the very definition of casual elegance.
My Favorite Wrap Necklace - Freida Rothman
Designed to go with anything and make a statement, this necklace by celebrated Freida Rothman is the perfect multifunctional luxury piece. The mixed metals are complemented by bezeled jewels and it can be worn both wrapped or long to suit her every mood or style. This necklace is an easy way to add some pizazz in a way that is sure to thrill her!
$1K+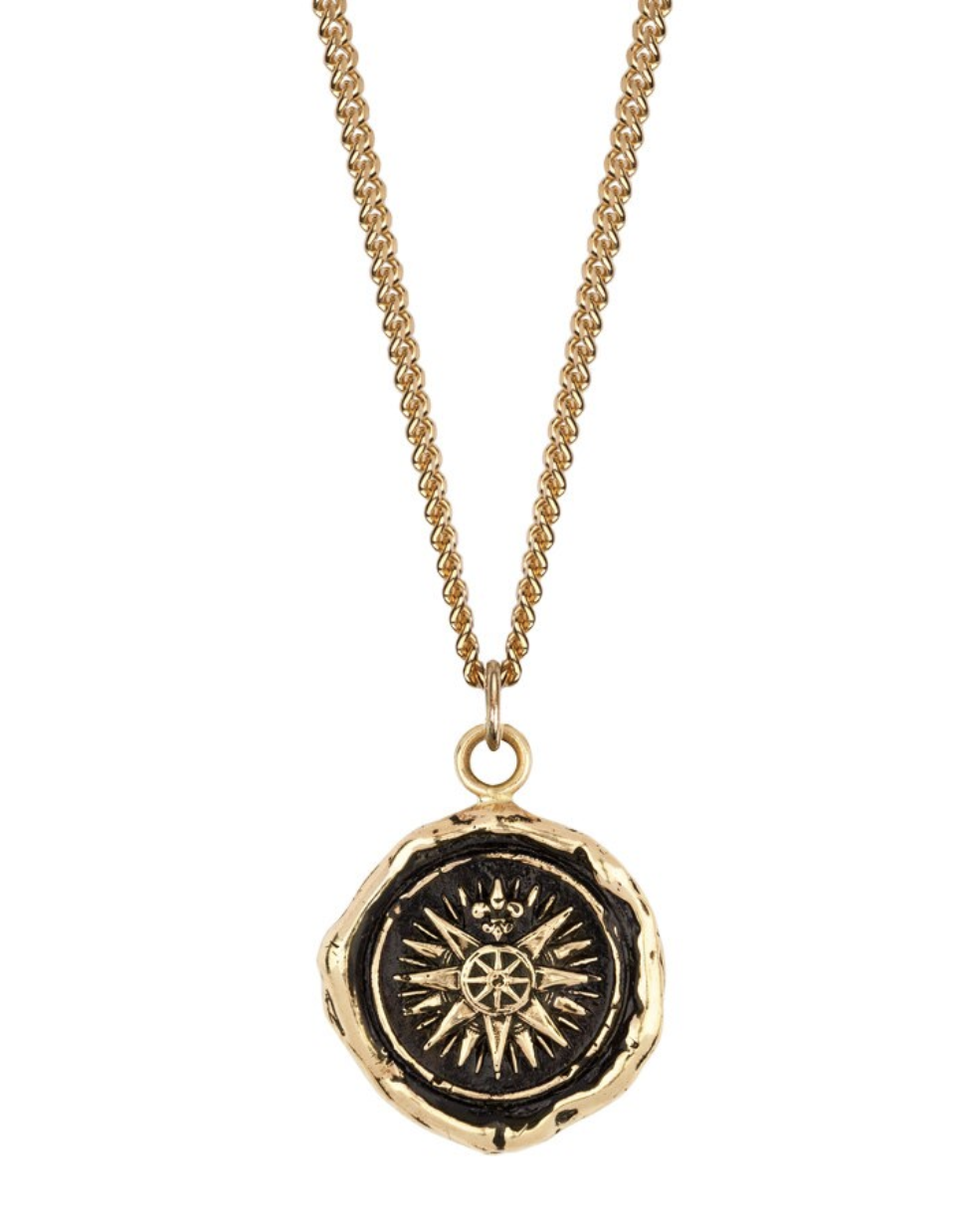 Direction Gold Talisman Necklace - Pyrrha
Fashioned from 14K gold, this Pyrrha talisman is created using authentic wax seals from the Victorian Era. This exquisite talisman features a compass insignia meant to inspire the wearer to follow their path to fulfill their hearts true desires. It is versatile and functional and can be worn everyday both casually and dressed up - it is a piece to be treasured.
While the Touch model of the Qlocktwo is super stylish, there is nothing quite like the statement that the classic Qlocktwo makes in a home. With a changeable faceplate held by super strong magnets the owner can change the face to suit their mood or current season. It is not only practical, but a guaranteed conversation piece.
Diamond Chain Earrings - Meira T
The pinnacle, the showstopper, that is the perfect way to describe this stunning pair of earrings by renowned designer Meira T. They are quite literally dripping in diamonds. Elegant and timeless, there is little more to say about these white gold beauties other than they are sure to make your giftee feel like a million dollars!