If we are being completely honest with ourselves, few of us are thinking about how we're going to travel with our necklaces and other jewelry until a couple of days (maybe even hours) before we're set to leave. We're suddenly confronted with 5 necklaces and have absolutely no idea how to get them to our destination as 5 separate pieces as opposed to one giant tangled mess. Luckily you have found your way here, and we have a lot of travel tips to make your journey much smoother, spanning from formal travel cases to some pretty creative DIY's (if we do say so ourselves)!
NECKLACE CARRIER/JEWELRY CASE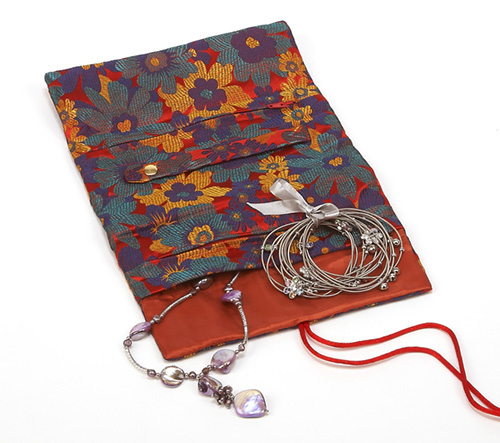 If you came to the conundrum of traveling with your necklaces with enough time to order one, or if you travel often, one obvious answer to this problem is to invest in a necklace carrier, jewelry pouch, or jewelry roll. That's right, people, there are such things as necklace carriers, jewelry pouches, and jewelry rolls and they were created for the express purpose of getting your treasured pieces from one place to another safely! Laid open on a flat surface, you can simply fasten your necklaces under the poppered hooks of a necklace carrier - the soft and textured base material stops them from moving around and tangling with other pieces in the carrier, while the padded sides fasten over the top and protect your pieces from any damage. It's pretty genius, really! If you've chosen a necklace roll you will tuck your pieces into pockets, or lay them flat and roll them into the case before tying it closed. A jewelry pouch is a silken (usually) pouch with small pockets inside where you will tuck away your treasures and then pull the drawstring and tie to close. All of these options were created with the express purpose of keeping your precious pieces safe while you travel from one place to another.
PACK JEWELRY IN A PILL CASE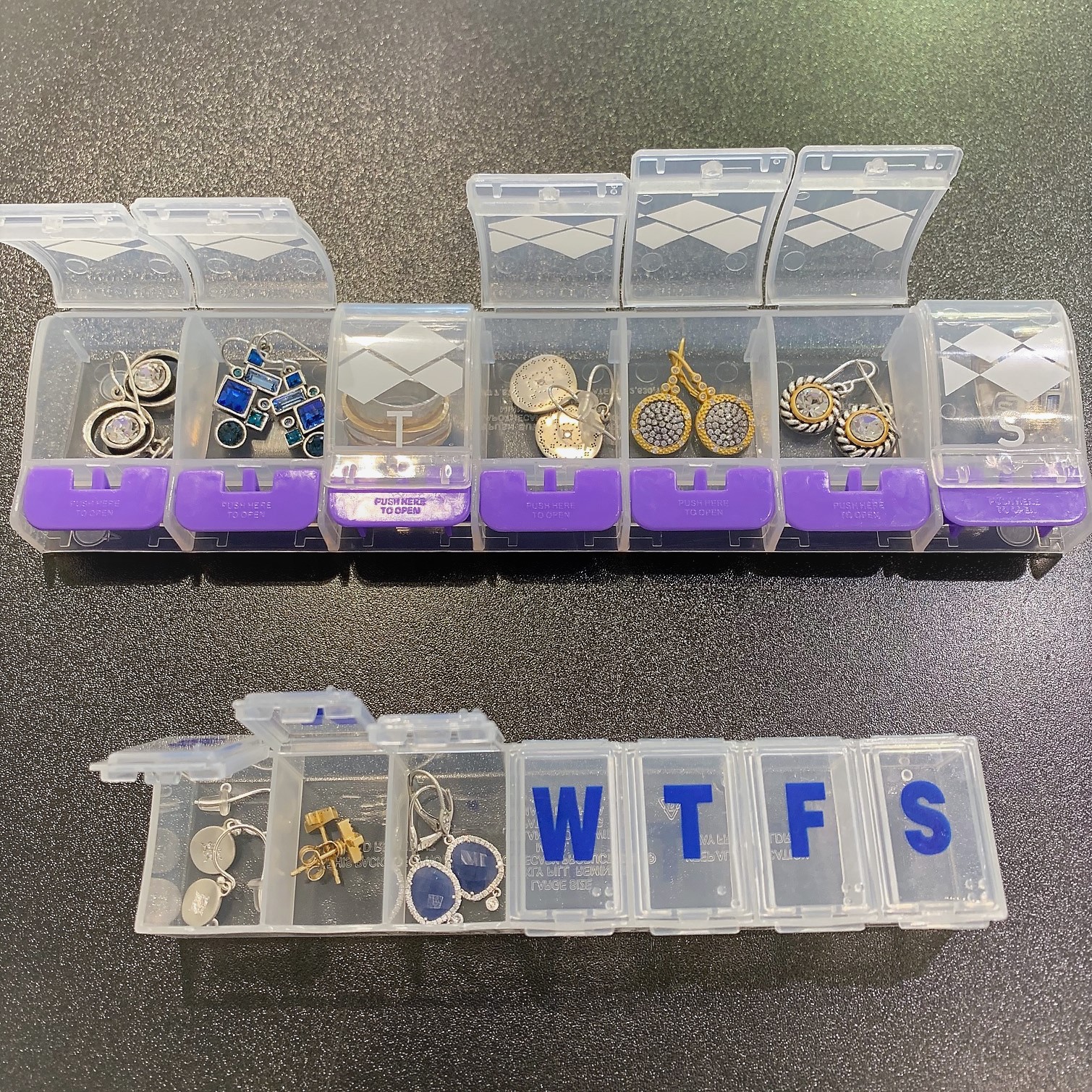 You've all seen them, the plastic containers labeled Mon-Sun that are meant for easily scheduling doses of pills per day without taking your whole medicine cabinet on vacation. Another use for these babies is as a very convenient travel jewelry case! Just drop your necklace, bracelet, ring, or other small jewelry into the perfectly sized sections and you have a simple way of getting your precious pieces to your destination without them floating around in your bag. We would highly recommend that you line or stuff each quadrant of the case with a clean cotton ball, cotton round, or soft paper towel. This will serve to both protect your piece and to avoid it moving or shaking around too much while you travel - we don't want any of your pieces scratching, tarnishing, or tangling up with themselves, and padding each individual section helps to minimize each of these possibilities.
CLASP AROUND CARDBOARD ROLLS
Yes, we're talking about the cardboard inside your finished toilet paper roll, kitchen towel roll, wrapping paper roll - you get the idea! If you're using a toilet paper roll, you really don't need to make any additional modifications. If you are using a kitchen towel roll or wrapping paper roll you'll want to cut it down so that it's about 6 inches in length. Unfasten your necklace and drop one end through the center of the roll (if your piece features a pendant, be sure it doesn't fall off the chain while the chain is unfasted). Re-fasten your necklace around the roll so that the roll is like a really large and really clunky pendant on your necklace. The roll prevents the necklace from tangling with itself or another piece and you can simply flatten the roll and sandwich it between clothing in your suitcase in order to keep it safe.
USE REUSABLE DRINKING STRAWS
Of the numerous options for reusable drinking straws on the market today, the ones we would recommend for this are definitely the silicone variety. Not only are they lovely and soft, but they are extremely flexible. You are going to follow the same steps that are listed above - unfasten your necklace and drop one end through the straw (again, be sure that any pendants don't fall off the strand). When it appears out the other end of the straw, fasten the two ends back together. Pack them between soft clothing or put them in a small pouch of their own with your other jewelry, safe in the knowledge that there'll be no tangling happening! Not for nothing, once you have arrived and unpacked your jewels you can just rinse the straws and use them on your trip - tangle-free jewelry and reducing single-use plastics, excellent!
FOLD IN MICROFIBER TOWELS
Small microfiber cloths are widely available at big box stores, dollar stores, and drug stores alike. If you can't find microfiber in particular then any other soft, non-shedding cloth or towel will do in a pinch. Open the cloth out on a flat surface and lay your necklace on top. Burrito fold until the necklace is snugly contained in the cloth. You can call it a day with that or you can roll them like a snail, which will help prevent your necklace from slipping out of the end of the towel. Once they are rolled and you are happy that they are secure, tuck them away between clothing or in your packing cube, et voila! While this method works wonderfully for more delicate pieces, it is also arguably the best DIY option for your larger costume or statement pieces that are too big to fit in pill cases or straws, etc. You can also use this method for your larger costume/statement earrings or hoops.
SEAL IN PLASTIC SEAL WRAP
This one is a favorite because it makes you feel sort of like MacGyver even though it is literally the easiest of all the options available. Press and Seal plastic wrap is supposed to be used to seal the tops of glasses and dishes to keep your food fresh, but the stuff also sticks to itself, making it the perpetually perfect-sized tangle-free necklace travel companion. Tear off a large piece of Press and Seal wrap, lay your necklaces a couple of inches apart on the sheet, lay another sheet on top and - you got it - press and seal the necklaces between the sheets! Roll it up, drop it in your suitcase or carry-on, and that's that. It really is that simple. The wrap leaves no residue on your pieces and it can be reused for your return trip! Brilliance, we tell you!
STORE IN ZIPLOC BAGS
Our final hack for you is to simply use some Ziploc snack bags or other small plastic bags. They're small, compact, and easily accessible. There are two ways that you can use the bags to successfully keep your necklaces tangle-free. The first is to put your necklace in the bag with the clasp on the outside of the "zipper" so it hangs slightly - then you can roll it up and toss it in your bag. Having the clasp on the outside helps to prevent it tangling with itself. Your other option is to lay your necklace in the bottom of the bag, roll it up toward the zipper, and then roll it like a snail. This prevents your necklace from falling to one end of the bag and, again, tangling with itself. The classic Ziploc bag is also perfect to use for transporting your other jewelry pieces (rings, bracelets, etc.) and are reusable a zillion times over!
If none of these particularly appeal to you, you could go the somewhat unorthodox route of simply wearing ALL of your jewelry at once while you travel?! We'll go ahead and leave that up to you... Safe travels, folks!
BAG PACKING TIPS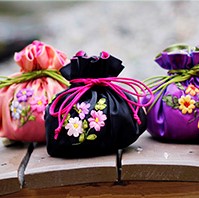 If you are using a formal necklace case or jewelry pouch then you can just toss that in your bag and are, as they say, set to jet! If you are not however, once you have decided on one of the hacks above to keep your pieces safe from tangling, you may need a further step for keeping them together and safe in your bag. We have made some suggestions throughout, but thought we would do a quick wrap up here and add a couple more suggestions for good measure! Packing cubes make it very easy to separate your jewelry from your clothing or if your bag has zippered compartments that would be a good place to tuck them away.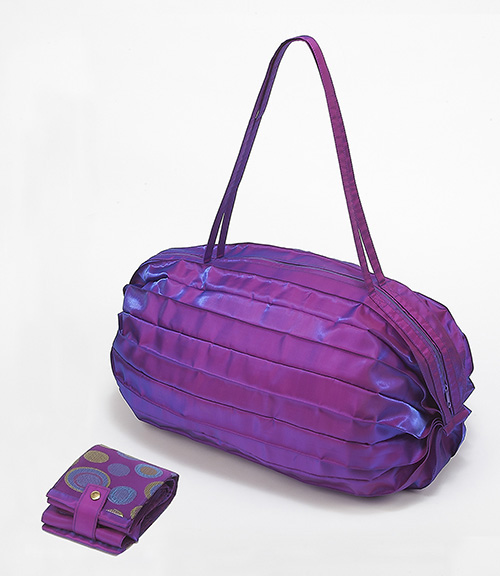 You could also repurpose a lingerie laundry bag for your jewels, or perhaps even a pencil case. Another simple option that we have mentioned a few times above is to tuck your pieces between some soft clothing. This only works if your bag is pretty full though as clothes with room to shift means those jewelry pieces will by shifting too! You can even use socks to tuck your bagged necklaces/bracelets and other jewelry in. Get creative, there's no wrong answers so long as it keeps things organized, separate, and safe!