Vacationing in the United States looks much different for most of us this summer. World travel restrictions are tight for Americans and there are even quarantine and travel restrictions between individual states. We get it, maybe you had an amazing trip planned that you now have to reschedule, or maybe you had some dreams about what it was supposed to be like. Instead of getting bogged down in the disappointment that those events are not taking place, seize the opportunity to make some memories in a different way. After all, just because you can't do exactly what you had planned does not mean that you can't still enjoy some downtime right where you already are. Consider a staycation - the easiest way to save a vacay!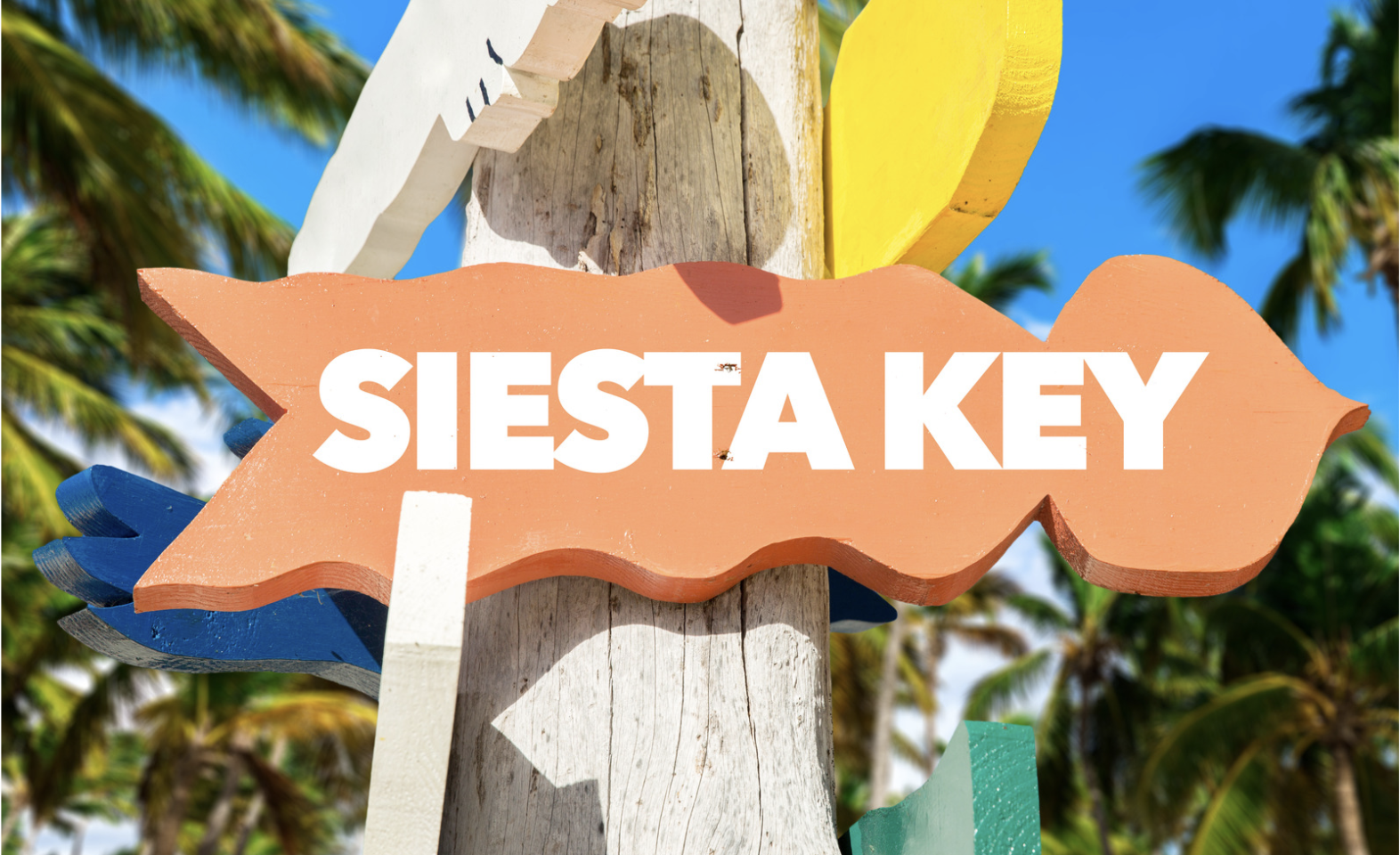 What exactly is a staycation?
The term staycation has not been around for very long. A portmanteau of the words "stay" and "vacation," the term itself is thought to have been coined in 2005 by writers for the Canadian television show Corner Gas. It was popularized in the United States a few years later, in 2008, when rising gas prices made traveling by car and air much more cost prohibitive and people were looking for ways to get a vacation feel without having to travel great distances.
While it is unclear exactly how far from home one must stray in order for it to no longer be a "staycation," it usually just means making the best of the vacation-style amenities of the place where you already reside. It also kind of depends on the exact location that you are staycationing in. For instance, if you live in a big city like New York or Chicago your staycation could easily be contained to a single neighborhood like the West Village or Lincoln Park, while smaller towns like Sarasota would include all the surrounding beaches and amenities. As you can see, there are a few different variables that you can consider based on your specific location. We tend to believe that a staycation is as close or far as you are willing to go and still call it one!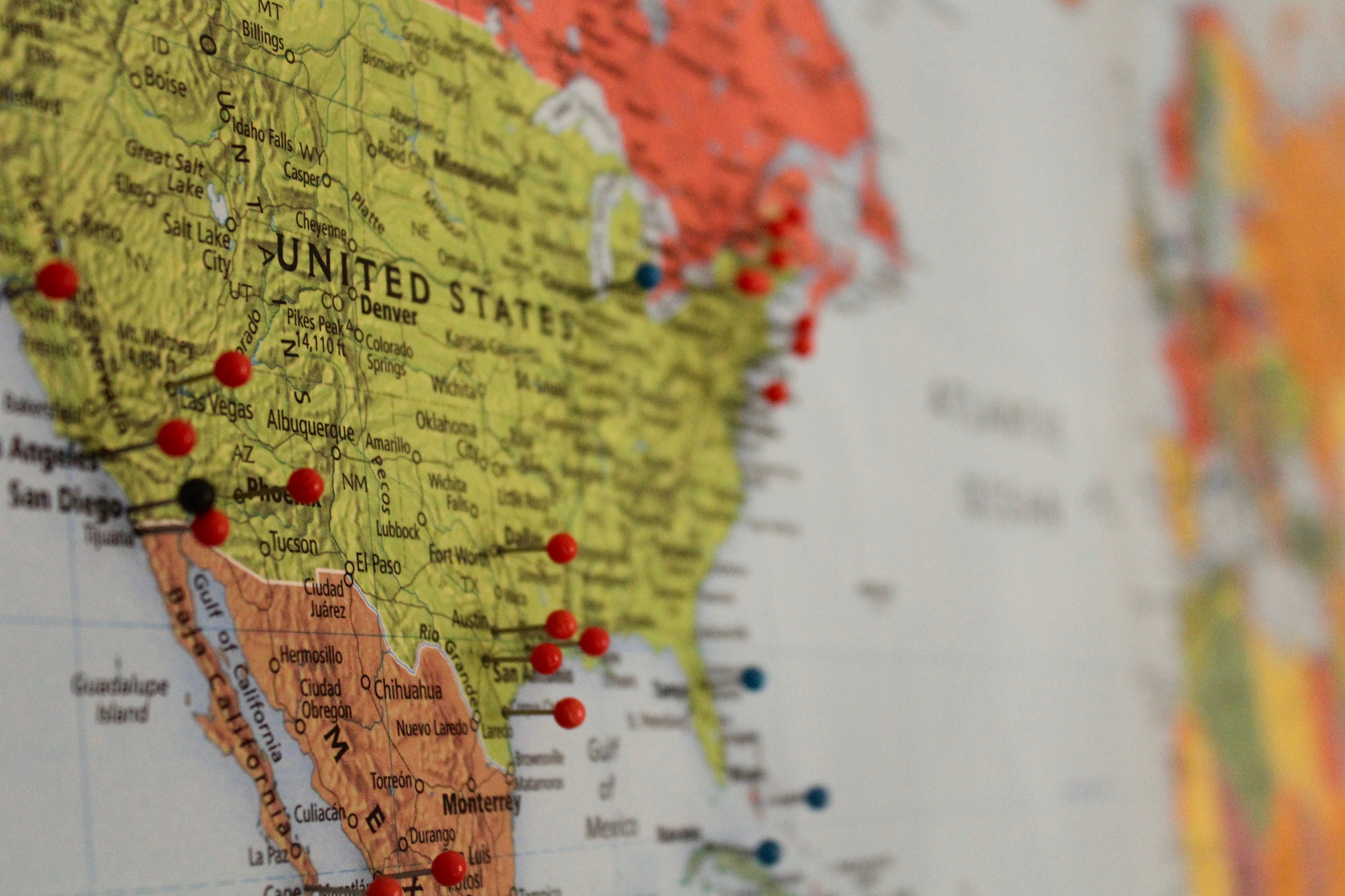 How do you plan a staycation?
No matter where you are, there are always things that you intend to do but get too busy to actually indulge in. If you live in a place that many, if not most, others would consider to be a vacation destination, it can often mean that when it comes to choosing your own vacation, you really just want to do something completely different. The thing is, the mundane aspects of life and the repetition of simply existing in a holiday destination, or really anywhere, means that most of the joys that travelers find there aren't what you see or experience on the daily. Now that your hand is being forced a little to have an amazing vacation in your own backyard, the key is to immerse yourself in the things that you'd consider the most touristy, the things you haven't done or enjoyed since you first plopped your boxes down in your home, the things you have maybe never done at all. For some of us that means going to the beach that is a mile away but that we haven't actually bothered to truly relax on in over three years (true story)! For others it means heading out on the hike to see the view that every tourist raves about, but you've been too busy to check out for yourself.
One of the biggest mistakes people make when they are thinking of having a staycation is thinking that because they live in the place they're vacationing that they don't need a plan at all. This is a rookie mistake! It doesn't have to be a super complicated plan, you don't have to have every single hour carved out, but you really should have a schedule of where you want to go and plan accordingly; buy tickets to museums/attractions ahead of time, make reservations for food, and certainly book accommodations in advance if necessary. The point of a staycation is to de-stress and relax which will not be nearly so easy if the restaurant you planned on eating at has a three hour wait because of diminished capacity due to social distancing requirements!
How do you make the most of a staycation?
When you are putting your plans together, make sure to include a variety of activities that are in line with your interests. There's no point in trying to fit a square peg in a round hole here, again, this is about relaxation! What we mean by that is this: if you already know that you are not a fan of hiking and setting up camp outdoors, don't plan a trip to your local campground and think it will be anything other than a disappointment. By that same token, if you are not interested in bougie hotels and high-end dining, then you probably shouldn't be booking in to the Ritz for the week. Just make sure that you are fulfilling your own interests and the tastes of the people who are coming with you and plan accordingly. There may have to be some compromise, but that's why variation is key! Getting a little bit out of your comfort zone, trying something new or doing something educational is a great idea and you just might love it, what we really mean is not pushing it so far that you end up wishing that you had never come! It's a fine line, but trust your instincts.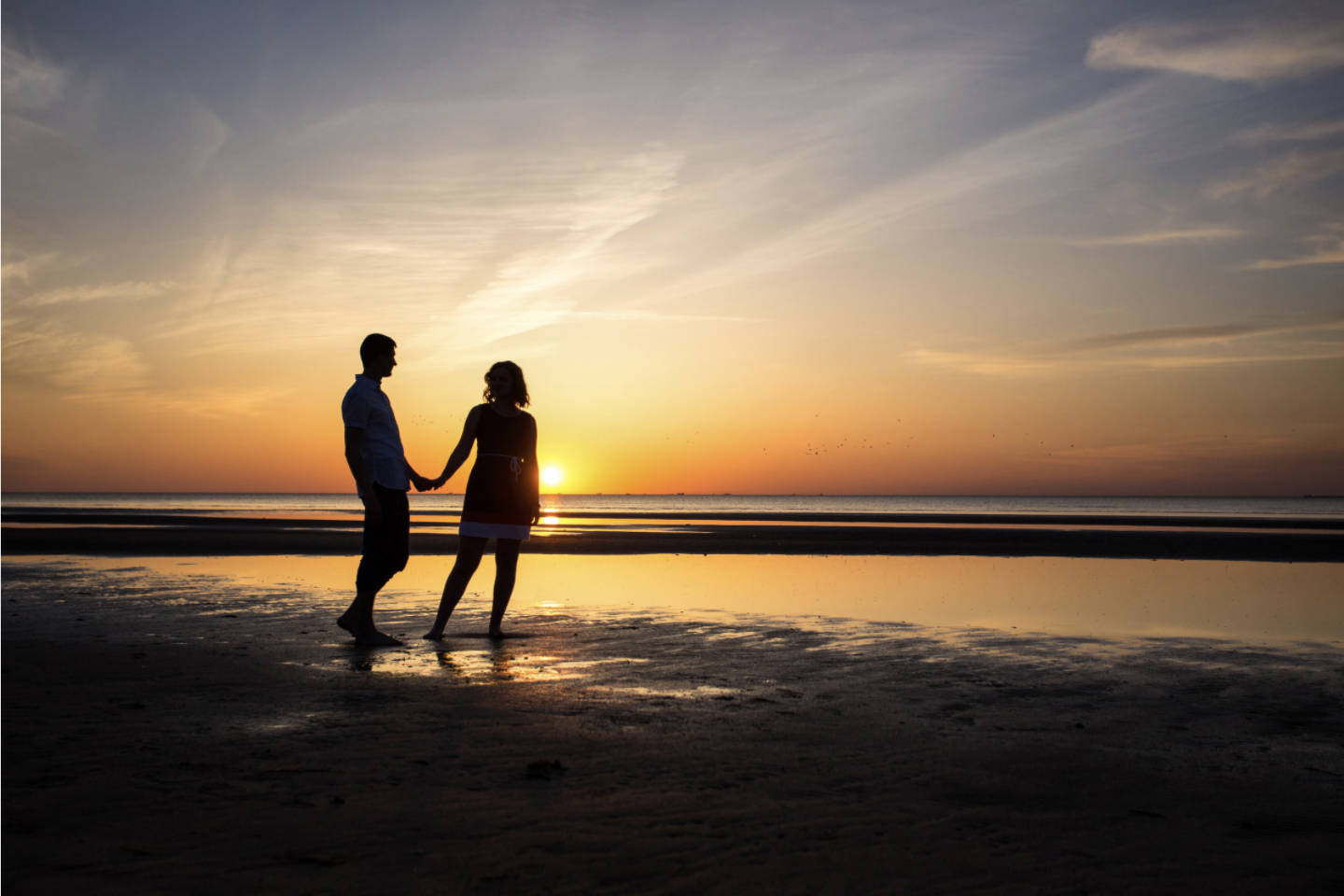 FYI, here's another iteration of the staycation: you don't even have to stay away from home if you don't feel like it or if your budget doesn't allow it! You could literally staycation in your house. Take the time to transform your home into a "destination" with just a few bits and bobs from your local party store or Amazon. You don't have to be especially crafty to string up some fairy lights, tropical paper lanterns, honeycomb pineapples and coconuts, put on some Bob Marley or wave sounds, grill some burgers and serve up some pinã coladas! Make a pact to only do things that are relaxing and make you happy, no stress allowed!
Staycations can be romantic!
The above is totally a romantic idea and we happen to think that staycations can truly be one of the ultimate ways to show your special someone how much you love them. A lot of us are super busy, we are working from home and running households (and some of us are homeschooling) all at once right now and we just don't have the luxury of taking a lot of time off (or any at all). One of the easiest ways to squeeze in some time to celebrate your relationship is a surprise weekend staycation that makes the most of either their favorite local spots, or some well-researched new ones! A couple of tips to help things lean more romantic than casual getaway: make it all about the one person you are planning for. Hit their favorite locations, eat their favorite foods, go to the places that they love but you rarely have time for, really make the effort even if (especially if) they are things you are not always down to do as well.
Staycation destinations
We want to give you some ideas for places that may be close by and things you could do on a staycation in your area, so take a look below and take inspiration!
South
Nautical Wood Maps is based in Southwest Florida where staycations are an almost comically easy proposition. Tampa Bay is an awesome staycation location, even now! The Tampa Museum of Art and Glazer Children's Museums are both open with updated guidelines for enjoying the exhibits. If you're feeling brave, Busch Gardens theme park is also open for the thrill seekers of the family. If you're more outdoorsy or the beach is what you're after then head to Clearwater or St. Pete Beach! Farther south you'll find Sarasota County, our home! Sarasota is also home to Lido, Siesta, and Longboat Keys, three of the best beaches in not only the nation, but the world. If you're visiting Lido Key you can make an appointment to stop by our store! You can also visit the world renowned Mote Marine Laboratory and Aquarium where scientists are doing important conservation work and where you can get up close to more than 100 marine species including sea otters, manatees, sharks, and alligators. There are plenty of boat, kayak and stand up paddleboard rentals throughout Sarasota for enjoying the vast waterfront and fishing charters are a dime a dozen. Morton's Gourmet Market has great offerings for picnics and specialty foods for while you're afloat! When you are back on land and looking for a delicious dinner we recommend Owen's Fish Camp for wonderful seafood (they do not take reservations and are extremely popular so you can expect to wait) and the highly celebrated local treasure, Indigenous, for award-winning sustainable cuisine. The entire Gulf Coast is littered with small vacation towns like ours that are ripe for staycation frivolity!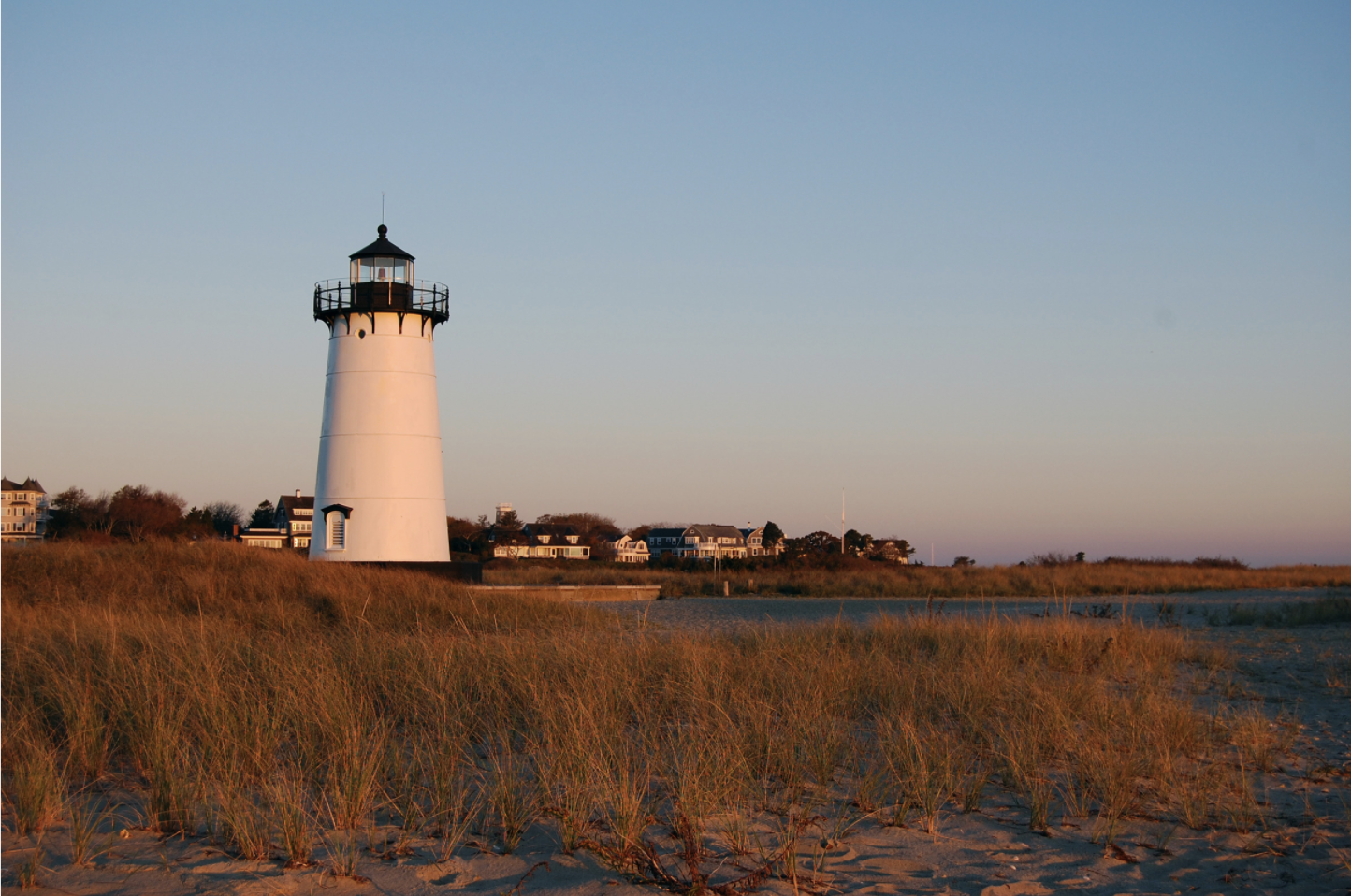 Northeast
We think you will all agree that there is no better staycation location than Martha's Vineyard! Everything on the island is opening back up and it looks more delightful than ever with businesses getting creative with the new normal! Tables are set outside for al fresco dining and the farmer's market is getting back into as full a swing as you can expect. The Martha's Vineyard Film Society is offering free sit-in, socially distanced movie nights at the Featherstone Center for the Arts which sounds mighty charming to us. Sail the Vineyard is ready for you to book your boat rental and get out on the water if that sounds more your speed. Make sure that you visit the island's bevy of lighthouses before you go (we recommend the Gay Head Light, the Edgarton Lighthouse and East Chop Lightouse)!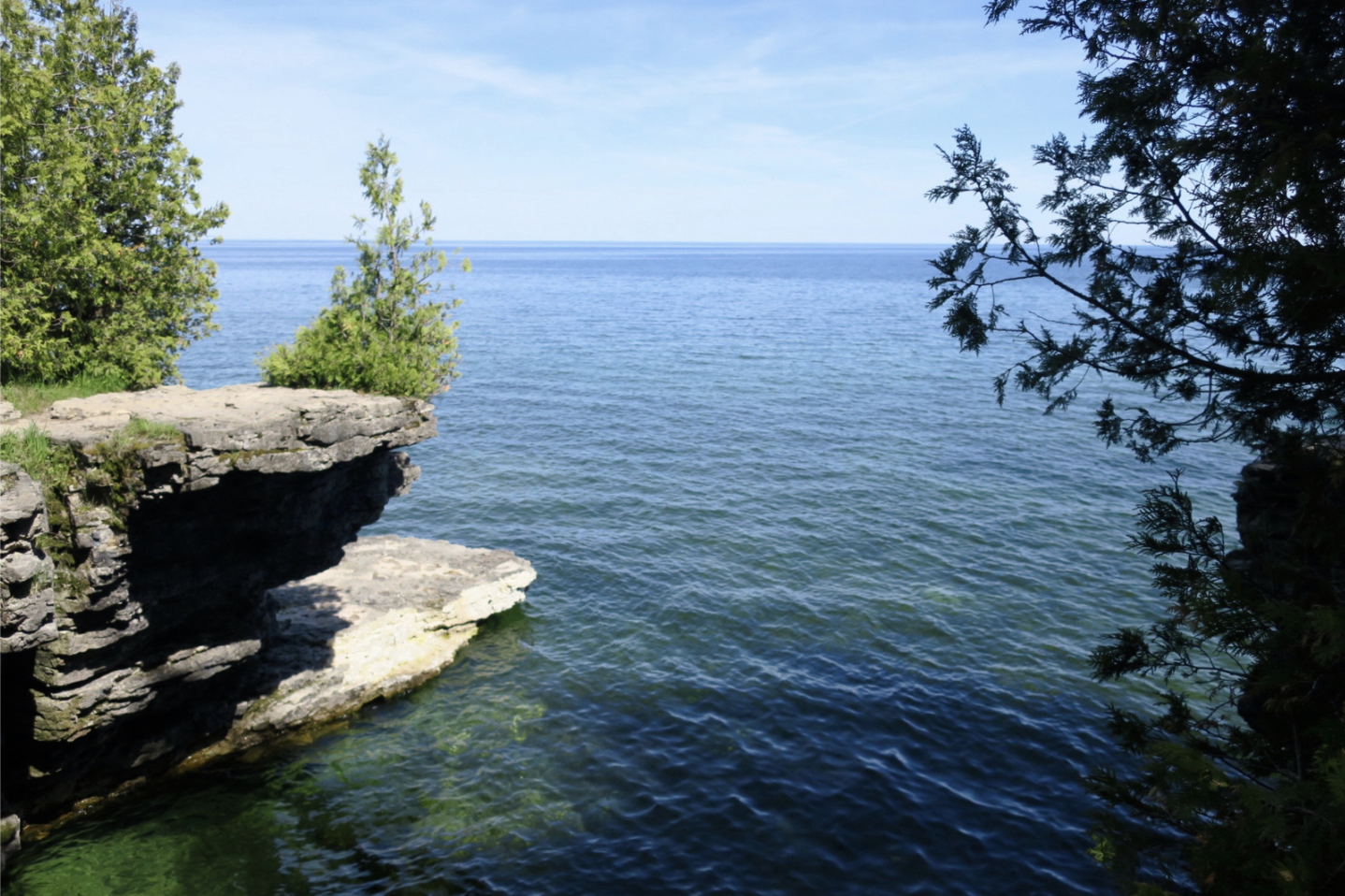 Midwest
Let's talk about the treasure that is Door County, WI. From Sturgeon Bay to Egg Harbor, Bailey's Harbor to Fish Creek, Rowley's Bay to Washington Island, and everything in between, the towns of Door County are diverse, charming, and beautiful. You can go fishing, rafting, kayaking, or hiking at Cave Point County Park. Head to Stone's Throw Winery or Harbor Ridge Winery in Egg Harbor and indulge in local wines for every palate on their outdoor patios surrounded by beautiful scenery. Schoolhouse Beach on Washington Island is another awesome attraction, one of the world's only smooth rock beaches with crystal clear waters to skip those stones across or to go for a paddle. There are golf courses, lighthouses, the Door County Maritime Museum, orchards and artisan cheese stores - truly something for everyone!
West Coast
It's all about Santa Barbara, baby - one of California's most favorite staycation destinations! "The Funk Zone" is an area of Santa Barbara that includes art galleries, dining spots, lodging, retail and business and industrial centers. It is a unique district that contains anything and everything a staycationer could desire! If it's the water you are drawn to then take a ride on one of the incredible whale watching vessels where you will almost certainly catch a glimpse of dolphins, Humpback and Blue Whales right there in the Pacific! There are fishing charters a-plenty and absolutely awesome surfing spots, as you would expect for a California beach town. If you want an all-inclusive staycation in one place check out the Alisal Ranch where you get incredible accommodations, two private golf courses, you can fish on their private lake, go horseback riding or relax in their full service spa.
We hope that we have inspired you to take a look around and see how you can make a vacation right in your own town this summer. Just because you can't go super far, doesn't mean you can't have an out-of-this-world experience right where you are!