"Who knew there was so much math?!" a tuned in listener remarked during our Story Hour with Houston Llew. That's right: it's all about the numbers when it comes to creating Spiritiles. We learned this and other fascinating details about Spiritiles during our live zoom call on April 30th. The creator of the beloved Spiritile Collection, Houston Llew, spoke to us live from his home studio in Charleston, South Carolina. Spiritile collectors from all over the nation tuned in to listen to the charming southern gentleman tell stories about his past and his journey to the creation of the world of Spiritiles as we know it today.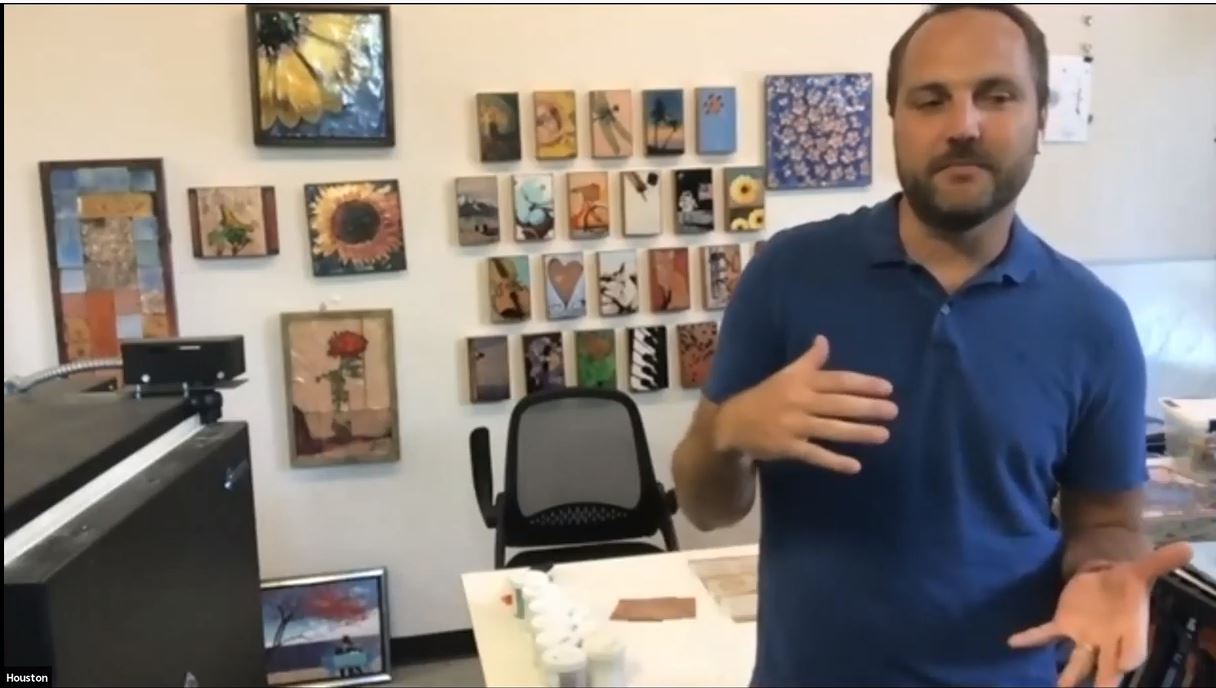 From a great vantage point in his studio work space, we see Houston's space is filled with glass enameled art - from active and retired Spiritiles, to large scale pieces and even a few special commissions. Our eyes take it all in as he begins talking about his upbringing and the influences that led to the birth of the first Spiritile.
Want to hear what Houston shared with us?
Learn how Spiritiles are made, what Spiritiles are made of (SPOILER: AMERICAN GRIT!), and what inspires a Spiritile: the image or the quote?
Watch the Story Hour Event Here