Statement necklaces have been around since the dawn of necklace time, but figuring out which to wear when, and with what, can be a real bear for the inexperienced. Our how-to's are a place for you to come and seek some inspiration and guidance about the best ways to incorporate your pieces into a cohesive look, and when it comes to statement pieces there is a lot to consider. When you're done here we are confident that you'll be a statement necklace wearing pro! When all your friends are jealous of your statement jewelry styling abilities and ask how you did it you can be like, "oh, I'm just a natural," OR you could send them the link to this handy dandy guide, that would be very cool! Okay, let's get started...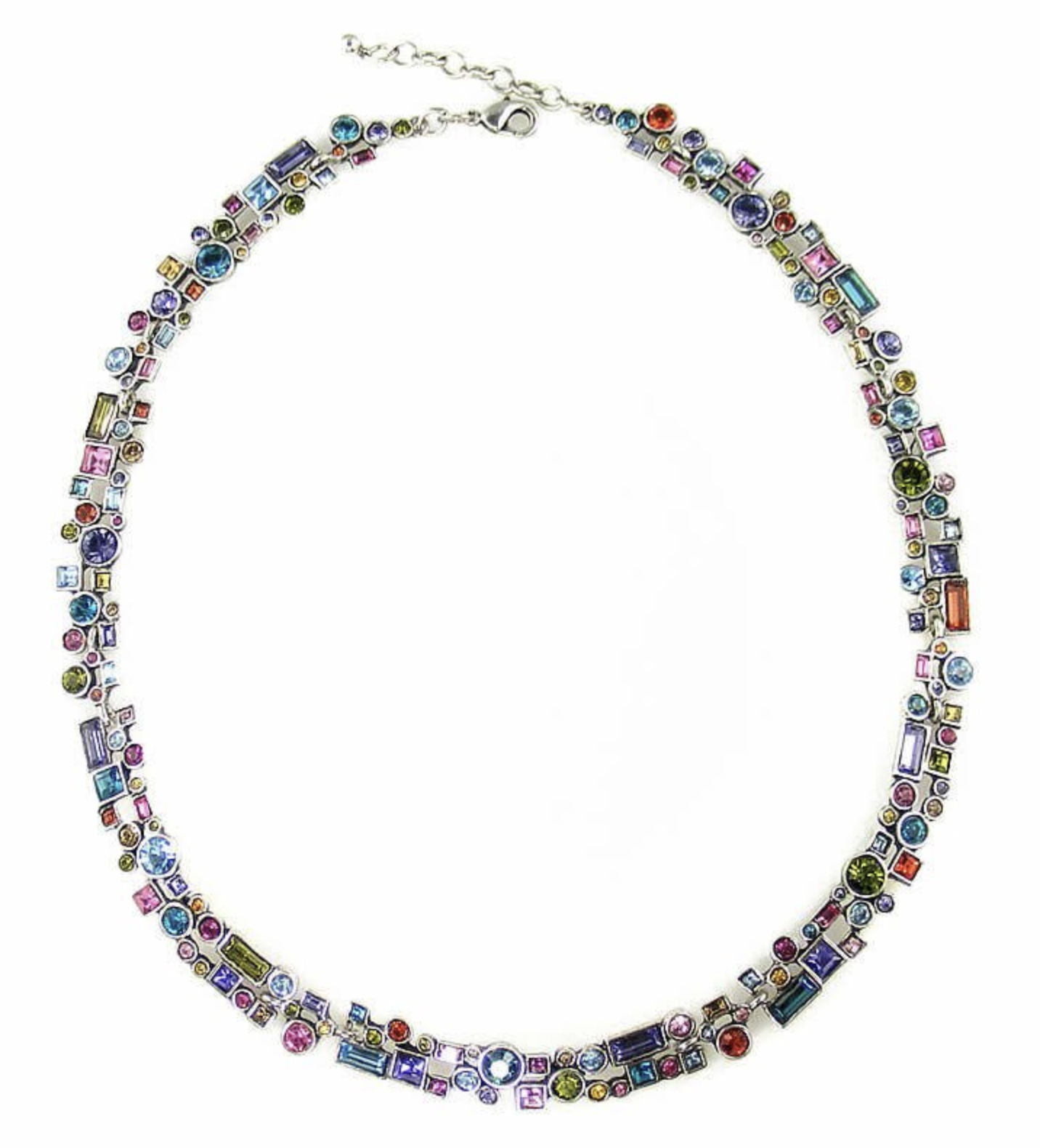 What is a statement necklace?
It's good to get an idea of what a statement necklace actually is before heading into styling particulars. A statement necklace is basically exactly what it sounds like: any necklace (or necklaces) that you look at and say "wow!" It is the focal point, it draws your attention immediately, it demands you take notice of it, it makes - you got it - a statement! They can be chunky necklaces, bib necklaces, pearl necklaces, elaborate chokers - but statement does not have to mean costume. While most costume jewelry is also considered statement, statement pieces are definitely NOT always costume. Think, if you will, of Lady Gaga's necklace at the 2019 Oscars; it made a huge statement, but it was definitely not costume (it was a 128+ carat Tiffany stunner that cost a cool $30 million). We mention this because your fine jewelry should not be discounted as a statement piece if it is one that says "wow" to you. At their very core, statement necklaces are a way of saying "hey, look at me," without actually having to say "hey, look at me," which would be pretty awkward, let's be honest. As with most different styles or trends, what makes a statement is in the eye of the beholder - if something says "statement piece" to you, then that is what it is.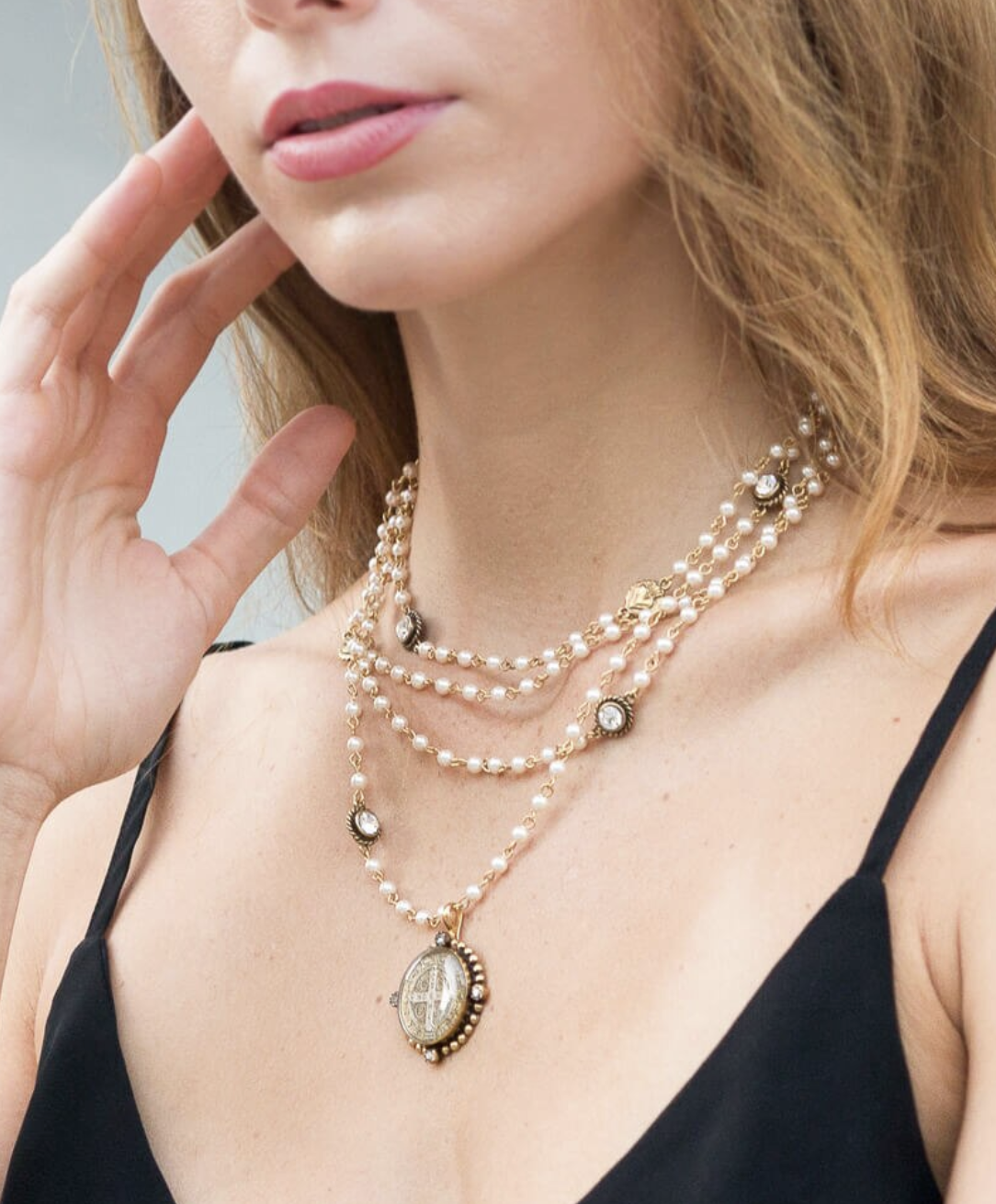 Where are you going?
This is the very first thing to assess before you start reaching for different options. You really do not have to be going somewhere super fancy to partake in a little statement necklace fun, but we will absolutely concede that your most ornate crystal number may not be the look for your Target run. A Virgins, Saints, and Angels San Benito Magdelena necklace worn over a buttoned almost-all-the-way-up chambray denim collared shirt just might be though. You see, unlike life itself, in this case it really is all about the destination! Some self-awareness about where you're headed and the level of formality you are expected to adhere to will make choosing the right piece much easier. Weddings, parties, and formal dates are for your fanciest, most over-the-top statement pieces; heading to work, drinks with friends, or going shopping all call for something a little less dramatic.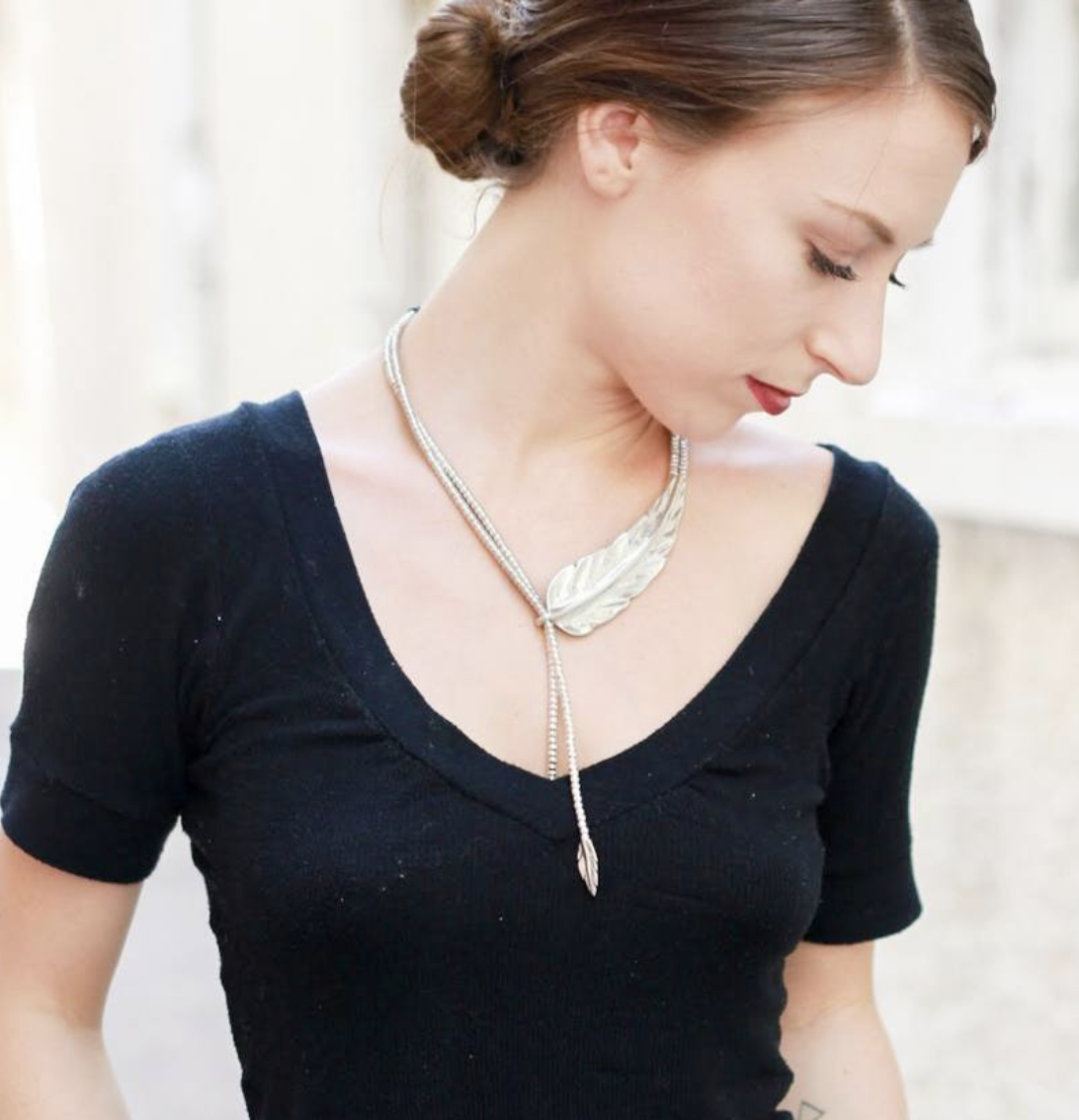 Necklines
Open necklines are best suited for statement pieces as they offer a clean slate for letting your necklace shine. V-necks, scoop necks, off-the-shoulder, or one-shoulder tops, shirts, and dresses are arguably the best candidates for a statement necklace. Having said that, it is certainly trendy to spice up a t-shirt, turtleneck, high neck shift dress or boring blazer with a statement piece nowadays too. When it comes to attempting this trend, your statement should say the opposite of the style of your clothing. What on earth do we mean by that? If you are wearing a plain white t-shirt or overly simple outfit then your statement piece should be big, bold, and bright! If you are wearing a plaid flannel, your statement piece should be something solid-colored, simple or with a repetitive shape. The idea is for your necklace to stand out and it is much easier to grab the attention when you are providing a clear juxtaposition.
Adding color (or muting it)
Some of the best ways to wear statement pieces is by using them as a pop of color for a more monochromatic outfit. It is also something that not many people attempt because they're afraid of going overboard, which means when you do it right it looks even better. The key to doing it right is so simple: a single colored piece that either neutralizes the other colors around it, or complements it enough to make a splash! A solid black outfit, or little black dress could benefit greatly from a bright, large, colorful statement necklace. On the flip side, if you are wearing something that is considered loud or quite busy on its own, a solid colored white, black, or other neutral statement necklace could take that down a notch - in a good way! It provides relief for the eye from the pattern or brightness that is happening all around it, while scoring you some major style points.
Statements in layers
Try making a statement by wearing more than one piece at a time. Maybe you don't own any traditionally considered "statement" pieces, but you do have a lot of cool pieces that you love individually. Maybe your single statement piece isn't making as big of a bang as you want it to. (But if you're looking for guidance on how to wear a necklace, check out our blog post here.) Layering necklaces to create a single statement look is a great way to take pieces that could be considered too plain or too quiet on their own, but they really give an outfit some oomph as a set. If you're uncertain of how to cohesively match pieces to create a solid layered necklace look then you are in luck - we actually wrote a whole guide on how to do just that! For a comprehensive how to layer necklaces, read here.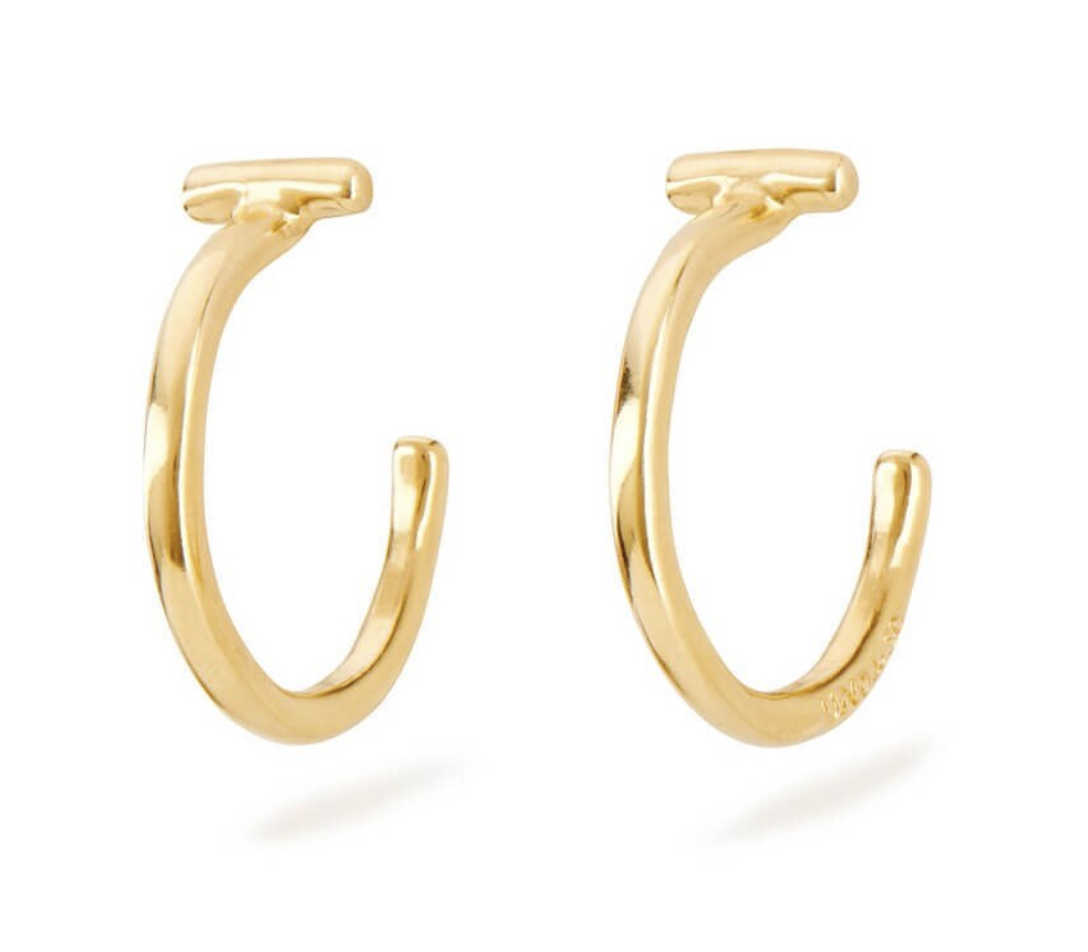 Earrings and bracelets
As a general rule, the louder the statement that your necklace is making, the quieter all of your other jewelry should be. If you've gone all out on your neckline adornments, avoid statement earrings in favor of simple studs, delicate drops, or minimalist hoops - the goal is to make sure that your ears and your neck are not competing with one another. The same goes for bracelets or other armwear. Uncomplicated chains, bangles or cuffs are the best way to go if you feel like you want to wear something on your arm. Make sure that you are choosing accompanying pieces in the same metal or materials as your statement necklace, for instance don't wear a gold necklace with silver bracelets and earrings. If you are unsure about earrings and bracelets then always err on the side of caution and go without, your necklace will say enough on its own!

Statement necklaces are by their very nature really good fun, so you should have just as much fun exploring and experimenting with them. They can totally change the look and feel of the most casual outfit, or make your fanciest look that much more elaborate. We're confident your next outfit will be suitably "statement" if you just heed the advice above!